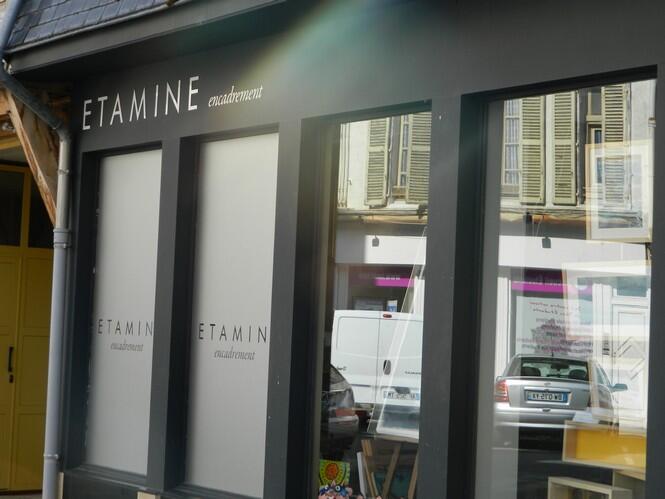 Etamine Encadrement
Company , Crafts, gifts, pottery , Framing, bookbinding
in Troyes
The workshop offers you a wide selection of chopsticks, passe partout and glass to enhance your paintings, engravings, photos, posters or objects.
All the work is carried out in the workshop and made to measure, for a long conservation of your works with personalised advice in the choice of materials.
The workshop also offers customised storage systems, with the possibility of dispatch or delivery of the work carried out.
Tuesday

9:30 AM - 12:00 PM

2:00 PM - 6:00 PM

Wednesday

9:30 AM - 12:00 PM

Thursday

9:30 AM - 12:00 PM

2:00 PM - 6:00 PM

Friday

9:30 AM - 12:00 PM

2:00 PM - 6:00 PM

Saturday

9:30 AM - 12:00 PM

2:00 PM - 6:00 PM