CABARET RAYMOND DEVOS
Theatre at Épernay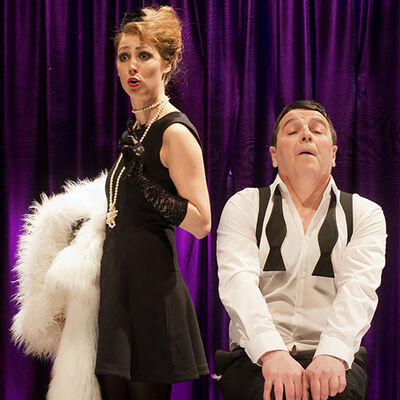 THEATRE - CHANSON
Durée : 1h
A partir de 14 ans
Grande Salle. Le Salmanazar.

Tout le monde connait la qualité et la finesse de l'humour de Raymond Devos. Au Panthéon des amuseurs de langue francophone, il occupe, quelques années après sa mort, une place privilégiée. Son répertoire poétique et littéraire s'inscrit quelque part entre Dubillard et Courteline. Véritable jongleur de mots, artiste truculent de la syntaxe, Devos a toujours eu le don de raconter des histoires avec talent et intelligence.
Christine Berg a eu l'audacieuse envie de s'emparer de cette langue riche pour bâtir un spectacle sous la forme d'un Cabaret Devos qui est plein de vitalité et d'originalité.
Leave a review about Cabaret Raymond Devos :
Horrible

Bad

Average

Good

Excellent
There is no review about Cabaret Raymond Devos, be the first to leave one !