Centenary of the Great War: " the Scientific Banquet ", war and food.
Cultural , Commemoration , Lecture , Historic at Reims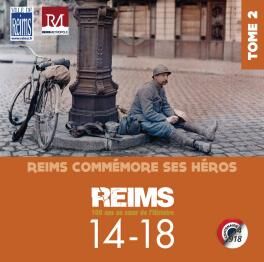 On 25 September 2014, the Higher School of Art and Design in Reims (ESAD) organizes in the Great Hall of Boulingrin Reims a new Scientific Symposium on the theme "War and Power."

The Scientific Symposium is a scenic concept with knowledge sharing and flavors in the same time and same place. This concept is part of a reflection on the pro-transmission devices and forms that can be given to the thought. This is both a performance of culinary design and an interdisciplinary and international conference to examine the terms of academic research while offering the participants and the audience a sensory experience. The proposals take the form of verbal, performance or plastic works: designers, performers, artists, essayists, musicians, philosophers and poets meet to talk or sing, theorize, dance, give to see or smell the freedom that give the flavors of a feast. Students culinary design ESAD of Reims (promotion 2013/2014) Workshop imagine the scenography for linking knowledge and discoveries, delights the eyes and mouth. Those Lycée des Métiers Gustave Eiffel prepare the meal. Participants have a scientific experiment as a symposium and an aesthetic experience engaging sensitivity, perception.

Spoken languages
Leave a review about Centenary Of The Great War: " The Scientific Banquet ", War And Food. :
Horrible

Bad

Average

Good

Excellent
There is no review about Centenary Of The Great War: " The Scientific Banquet ", War And Food., be the first to leave one !