Cinéma "Of men and war"
Cultural , Cinema at Reims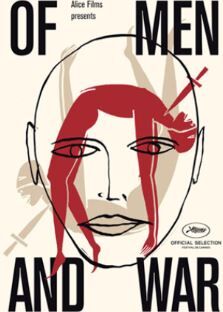 Cinéma : "Of men and war" (France-2014)

Projection / Ciné-débat

Producteur, réalisateur : Laurent Becue-Renard
Production : Alice Films

Leur nom : Justin, Brooks ou Steve. Ils reviennent d'Irak ou d'Afghanistan.
Le retour au pays est une longue et douloureuse errance. Partis combattre pour l'Amérique, les douze guerriers de Of Mn and War (des hommes et de la guerre) sont revenus du front sains et saufs mais l'esprit en morceaux, consumés de colère, hantés par les réminiscences du champ de bataille. Leurs femme, enfants et parents ne les reconnaissent plus.
Guidés par un thérapeute expert des traumatismes de guerre, ils vont essayer ensemble de mettre des mots sur l'indicible et se réconcilier avec eux-mêmes, leur passé, leur famille.

En présence du réalisateur Laurent Becue-Renard
Rendez-vous sur place au cinémas opéra
Leave a review about Cinéma "of Men And War" :
Horrible

Bad

Average

Good

Excellent
There is no review about Cinéma "of Men And War", be the first to leave one !