Concert "Against me + Roger Harvey + caves + Outside Inc"
Music , Concert , Today's music (rock, pop, rap) at Reims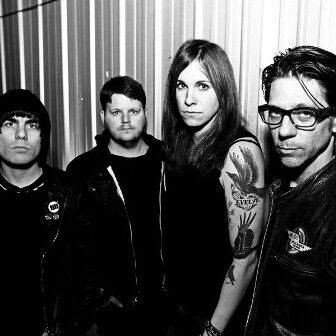 Rock concert at the Cartonnerie

La Cartonnerie vous propose un concert résolument rock.

Avec plus de 500 000 albums vendus dans le monde, Against Me ! offre une suite à White Cross avec Transgender Dysphoria Blues. Dans la lignée des Black Flag, l'album se sert surtout de journal intime et retrace les épreuves traversées par Laura Jane Grace dans son trouble du genre. Cette transition identitaire a depuis le début été effectuée publiquement, et elle a reçu le soutien de nombreux media et des fans. Le groupe s'est réconcilié avec le son de leurs débuts, grâce à une section rythmique composés d'anciens membres d'Hot Water Music et The International Noise Conspiracy.

Outside Inc : https://www.facebook.com/OutsideInc

Né en 2009 à Reims, OUTSIDE Inc est un Quatuor énergique qui propose un cocktail rock explosif puisé dans les influences musicales diverses de ses membres .
Vous découvrirez en écoutant les morceaux de Outside Inc, un rock énergique, mais aussi des sonorités plus pop-rock. Au niveau des textes; le groupe s'inspire de la vie de tous les jours, de constats et d'expériences vécues.


ROGER HARVEY : https://www.facebook.com/xoRogerHarvey
Devenu adulte dans les régions neigeuses de Pennsylvanie et ayant voyagé avec son groupe bien avant d'être un adolescent.
En 2012, il compose l'album Twelve Houses en collaboration avec J.Vega et accompagné une douzaine de musiciens et amis. Harvey et Vega décident ensuite de monter sur scène accompagné du batteur Erik Putluga et du bassiste Josh Hovanec. Twelves Houses est une étude de cas farouche sur la nostalgie, le destin et le changement. Un album qui oscille entre rock et psychédélisme ponctué de minimalisme et d'instruments saturés. Traduction (Romu)


CAVES : https://www.facebook.com/wearecaves
Depuis 2006, les CAVES ont fait leurs armes à travers deux villes – Columbia et Chicago (Missouri). Leur inspiration vient du rock expérimental Allemand de la fin des années 60, début des années 70 avec notamment des groupes tels que Can et Neu ! Leurs morceaux sont à la fois aériens et précis, jouant sur de simples mélodies majeures destinées à soutenir une section rythmique d'un groove hypnotique.


Tarif :
abonné prévente : 7€ plein prévente : 10€
abonné porte : 12€ plein porte : 16€

Points de location :
La Cartonnerie (du lundi au vendredi 10h à 12h et de 14h à 19h, le samedi de 14h à 19h)
La Galerie de culture (du mardi au samedi de 12h à 19h)
Fnac, Carrefour, Leclerc, Cora.

Attention il est necessaire de réserver

Spoken languages
Leave a review about Concert "against Me + Roger Harvey + Caves + Outside Inc" :
Horrible

Bad

Average

Good

Excellent
There is no review about Concert "against Me + Roger Harvey + Caves + Outside Inc", be the first to leave one !