Concert "Derby Club #3 : Disgraseed + Behind the Hill + Shredding Sanity"
Music , Concert , Show at Reims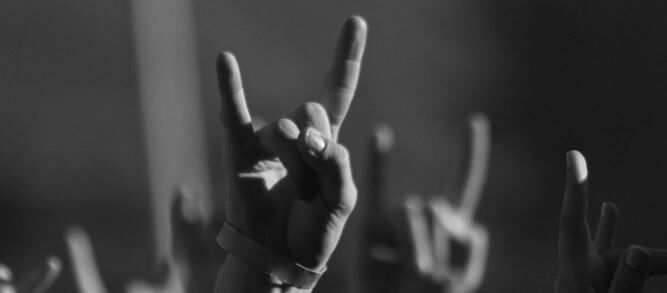 Avec cette troisième soirée dédiée à la scène régionale, les Derby Club se poursuivent mais ne se ressemblent pas… Rendez-vous des mélomanes friands de découvertes issues du terreau local, ces soirées reflètent la volonté de la Cartonnerie de faire la part belle à toutes les esthétiques. Headbanging (mouvements frénétiques de la tête, souvent surmonté d'une longue chevelure), cris gutturaux et cornes du diable (index et auriculaire dressés en signe de ralliement) sont cette fois de mise puisque la grande famille du métal est convoquée pour cette Derby Club. Les codes et l'univers des « metaleux » ne seront pour autant pas incompatibles avec l'ambiance bon enfant qui caractérise désormais ces soirées !

Fort d'un line up renouvelé SHREDDING SANITY sonnera la charge avec les titres de leur nouvel EP. Le Death métal mélodique des 5 rémois propose « un univers apocalyptique, évoquant une guerre perpétuelle opposant l'Homme ravagé par la haine et le monde actuel ».Les compositions étant à l'avenant, les aficionados ne seront pas déçus, Shredding Sanity n'entend pas faire de la figuration…

Evoluant eux aussi à Reims, BEHIND THE HILL donnent dans le Deathcore mélodique. Sombres, mélancoliques et brutales les compositions de leur second EP Idiosyncrasy signent le retour du groupe au printemps 2015. Armé de titres à la fois plus techniques et plus personnels, le groupe aura des arguments pour montrer de quel bois il se chauffe sur scène !

Formation la plus expérimentée, DISGRASEED portera la violence à son comble… Les carolomacériens œuvrent dans le Brutal death metal et sont en effet réputés pour leurs concerts, car autant être clair : Disgraseed ne fait pas dans la dentelle ! L'album Flesh Market sorti en 2013 avait marqué les esprits et leur avait permis de partager l'affiche avec plusieurs grands noms du métal dont Dagoba.

JEUDI 22 OCTOBRE À 20H / OUVERTURE DU FLOOR DÈS 18H
Leave a review about Concert "derby Club #3 : Disgraseed + Behind The Hill + Shredding Sanity" :
Horrible

Bad

Average

Good

Excellent
There is no review about Concert "derby Club #3 : Disgraseed + Behind The Hill + Shredding Sanity", be the first to leave one !