Concert du Nouvel An "Happy New York"
Cultural , Dance , Music , Concert , Show at Reims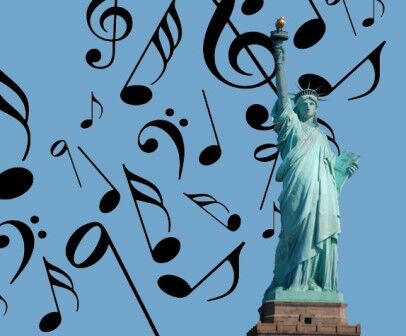 Théâtre des plus belles créations de la comédie musicale, scène d'un mythe partagé par un public innombrable, Broadway attire et attirera encore longtemps de nombreux artistes prêts à enchanter la planète. Dès la fin du XIXème siècle, des musiciens sans le sou, immigrés d'Europe, ouvrirent l'avenue à l'effervescence créative absolue, avec des sommets du succès à l'entre-deux-guerres comme Porgy and Bess. ou Le Magicien d'Oz.

Sous la conduite du chef Yann Molénat, l'Orchestre de l'Opéra de Reims vous emporte dans le cœur vibrant de ce New-York de légende. Après les plus belles partitions des premières décennies avec Copland, Gershwin…, le concert vous fait traverser en seconde partie quelques-uns des plus grands succès des music-halls de Broadway : New York, New York, Summertime, ; Cabaret,Funny girl, … Que souhaiter de plus que ce Happy New-York ?

Jeudi 31 décembre 20h
Tarif : 40 - 32 - 20 - 10€
Durée indicative : 2h30 avec entracte
Leave a review about Concert Du Nouvel An "happy New York" :
Horrible

Bad

Average

Good

Excellent
There is no review about Concert Du Nouvel An "happy New York", be the first to leave one !