Court-métrage : "Par là, c'est pas comme ici"
Cultural , Cinema at Nouzonville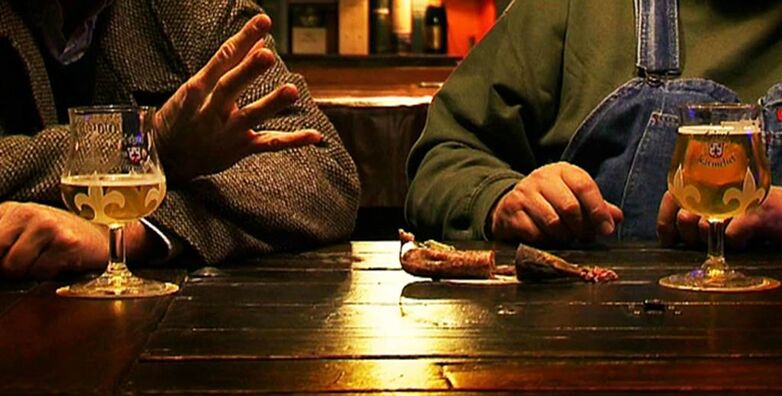 Droits gérés
Projection proposée par la Pellicule EnsorceléeRéalisateur : Thierry KüblerProduction : Zadig Productions avec Marie-Noëlle HennegraveAuteurs : Franz Bartelt et Thierry KüblerMonteurs : Stéphanie MolezLes Ardennes : 120 kilomètres de frontière séparent les Ardennais français des Ardennais belges. Les Ardennes belges et françaises partagent le même climat, les mêmes paysages, la même langue : tout semble pareil pourtant, à mieux y regarder, tout est différent… Tout au long de la ligne de frontière, les tribulations verbales de l'écrivain Franz Bartelt nous amènent à croiser ardennais belges et français. Doctes campeurs, raisonneurs patentés, aquacyclistes, spécialiste en accent, roi de la moule, bistrotières de mères en filles, supporters sans frontières, Vierge furtive… au fil des rencontres apparaissent le poids des coutumes et celui des us ; et puis les traditions, la culture et peut-être, par-dessus tout : les habitudes... Que pèse l'Histoire face à la Géographie ? À travers cette ballade ardennaise s'esquisse une méditation poétique sur ce qui façonne et soude les sociétés humaines.Durée 52 minutesTout public

Spoken languages
Leave a review about Court-Métrage : "par Là, C'est Pas Comme Ici" :
Horrible

Bad

Average

Good

Excellent
There is no review about Court-Métrage : "par Là, C'est Pas Comme Ici", be the first to leave one !