DE BEAUX LENDEMAINS
Theatre at Épernay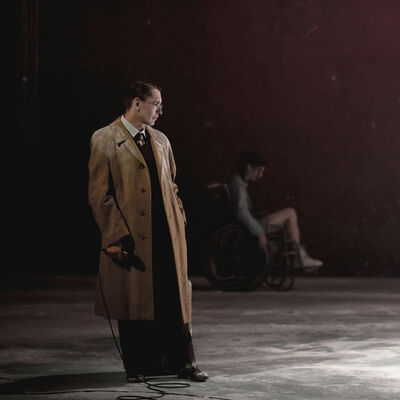 THEATRE
Durée : 1h35
A partir de 14 ans.
Grande Salle. Le Salmanazar.

Dans une petite bourgade tranquille de l'état de New-York, l'accident d'un car de ramassage scolaire sur une route verglacée entraîne quatorze enfants dans la mort. De ce fait divers, survenu il y a une vingtaine d'années, Russell Banks, figure emblématique de la littérature contemporaine américaine, a construit un roman à quatre voix, celles de la conductrice du car, du père de deux jeunes victimes, de l'avocat des familles, enfin d'une adolescente rescapée. L'auteur sait provoquer notre empathie pour ces personnages dépassés par la réalité, obligés de réapprendre à vivre et à regarder dans le miroir leur insondable solitude de survivants. Une pièce saisissante dont le metteur en scène Emmanuel Meirieu signe une adaptation bouleversante, d'une grande délicatesse et qui évite l'écueil du larmoyant. Il nous propulse dans un théâtre du réel : on voit la neige tomber, on entend le vent, on sent le froid et le désarroi. Dans le micro, le souffle des quatre témoins dit l'émotion et nous donne à entendre ce magistral et poignant coup de coeur.
Leave a review about De Beaux Lendemains :
Horrible

Bad

Average

Good

Excellent
There is no review about De Beaux Lendemains, be the first to leave one !