Exposition « l'Art en appliques » : Maxime LUTUN
Exhibition at Épernay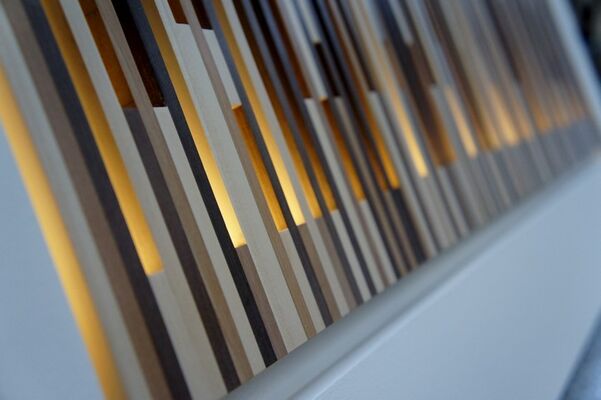 Maxime LUTUN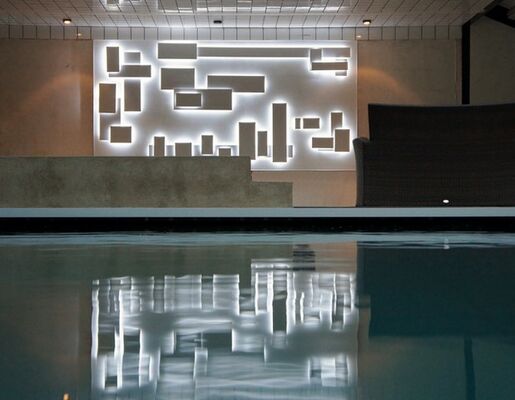 Maxime LUTUN
C'est l'histoire d'un cadre sup´ champenois, salarié d'un grand groupe de BTP, qui décide, au milieu de la trentaine, d'échanger un plan de carrière contre le plan incliné de sa table à dessins. L'idée est lumineuse : Maxime LUTUN va réaliser des lampes. Des appliques originales, à mi-chemin entre le tableau et le luminaire, qui révèlent allumées des nuances cachées derrière leurs lignes géométriques impeccables.
Si ses collections précédentes convenaient plutôt à des intérieurs classiques, minimalistes, ces nouvelles appliques plairont à ceux qui souhaitent donner une tonalité originale à leur intérieur.
Le succès immédiat, ses premières réalisations se retrouvent déjà sur les murs d'architectes d'intérieurs, de décorateurs, d'hôtels au charme design ou de particuliers, amateurs ou passionnés d'art.
D'expositions en salons professionnels et de galeries en boutiques d'artisanat d'art ou de déco, Maxime LUTUN fait connaître ses réalisations, explique sa démarche, révèle (parfois) ses techniques. Et continue à inventer.
Haut de gamme mais sans prétention et 100% made in Champagne.
A l'office de tourisme. Ouvert du lundi au samedi.
Maxime LUTUN
Maxime LUTUN
Leave a review about Exposition « L'Art En Appliques » : Maxime Lutun :
Horrible

Bad

Average

Good

Excellent
There is no review about Exposition « L'Art En Appliques » : Maxime Lutun, be the first to leave one !