Exposition "Les 100 ANS d'entreprises familiales ardennaises"
programme de CH - Cultural , Exhibition at Charleville-Mézières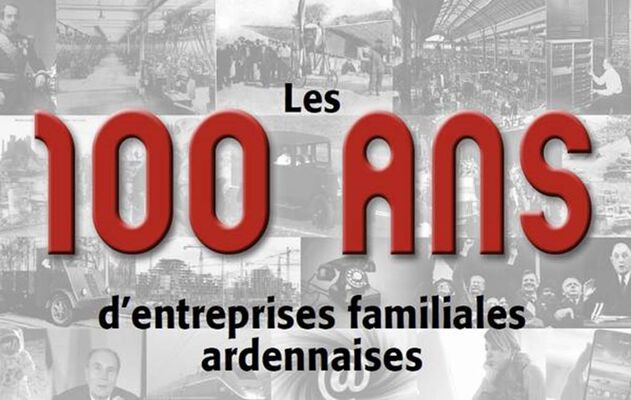 Droits gérés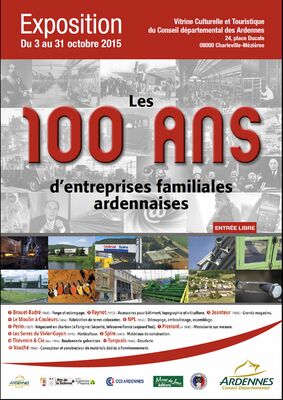 Droits gérés
Une quinzaine : c'est le nombre d'entreprises familiales centenaires aujourd'hui, toujours en activité dans les Ardennes. Certaines d'entre elles frisent la centaine d'employés, d'autres n'emploient que quelques personnes. Si elles affichent des spécialités différentes, toutes ont pour caractéristique d'être dirigées par un descendant de leur fondateur.Elles ont également toutes traversé les deux plus grands conflits mondiaux de l'humanité et la plus ancienne a connu deux royautés, un empire et cinq républiques !Pourquoi et comment ces entreprises sont-elles restées dans le giron familial ? Quelle leçon faut-il en tirer ? Cette exposition raconte leur histoire en tentant de répondre à ces questions. Elle est aussi le témoignage de plusieurs générations d'hommes et de femmes qui ont su pérenniser un savoir-faire, grâce à leur travail, leur volonté et leur ingéniosité.L'exposition est présentée dans le cadre de la Fête de la Science. Animation : Conférence Les entreprises familiales centenaires: un modèle dépassé ou un exemple ? de Bruno Bizalion, président de l'association Entreprise Familiale centenaire , le jeudi 22/10 de 18 h à 20 h, à la MCL ma Bohême. Les entreprises centenaires sont peu nombreuses : environ 1300. Leur longévité est-elle due au hasard ou à une démarche particulière ? Quels facteurs expliquent cette longévité ? Entrée libre. • Brouet-Badré - Forge et estampage (1865) • Faynot - Accessoires pour le bâtiment, la topographie et la viticulture (1912) • Jeanteur - Grands magasins (1865) • Moulin à Couleurs (1866) • NPL - Découpage, emboutissage, assemblage (1852) • Périn - Négociant en charbon (origine) Sécurité, télésurveillance aujourd'hui (1827) • Pierrard - Portes sur mesure (± 1850) • Serres de Vivier-Guyon -Horticulteur, arboriculteur (1912) • Spire - Matériaux de construction (1863) • Turquais - Quincaillerie (1840) • Vauché - Concepteur d'unités de traitement de déchets (1860).

Spoken languages
Droits gérés
Droits gérés
Leave a review about Exposition "les 100 Ans D'Entreprises Familiales Ardennaises" :
Horrible

Bad

Average

Good

Excellent
There is no review about Exposition "les 100 Ans D'Entreprises Familiales Ardennaises", be the first to leave one !