INVISIBLES
Theatre at Épernay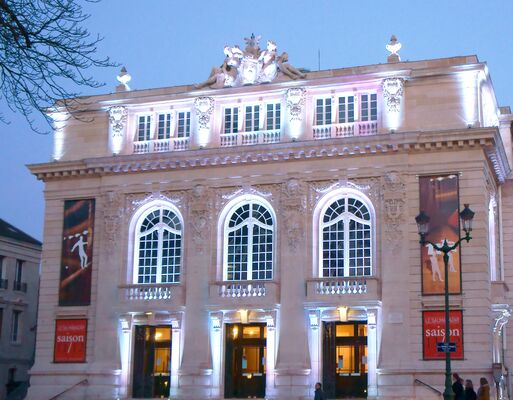 Epernay
THEATRE
Durée : 1h40
A partir de 16 ans.
Grande Salle. Le Salmanazar.

On les appelle les « chibanis » (cheveux blancs en arabe), ces travailleurs immigrés algériens, exploités pendant les Trente Glorieuses et contraints à rester en France à l'heure de la retraite.
Nasser Djemaï a eu envie de porter à la scène l'histoire de ces « Invisibles », l'histoire de la génération de son propre père. Dans cette pièce, c'est le récit de Mar tin par ti sur les traces d'un père inconnu et qui finit par débarquer dans un foyer pour vieux immigrés. De souvenirs entendus dans sa famille aux témoignages récoltés dans les cafés et les foyers Sonacotra, le metteur-en-scène a reconstruit leur mémoire pour un spectacle qui vise juste. En entrant au plus vif de son sujet, il nous touche profondément et parvient aussi à faire rire. Sans en rajouter, les comédiens savent susciter l'émotion, tant leur présence est for te. « Je veux garder une place d'enfant et respecter la fierté et la noblesse de ces ancêtres », précise Nasser Djemaï. C'est à un véritable voyage initiatique, bouleversant de vérité auquel nous sommes conviés.
Leave a review about Invisibles :
Horrible

Bad

Average

Good

Excellent
There is no review about Invisibles, be the first to leave one !