Journées européennes du Patrimoine
Cultural , Journées du Patrimoine (National Heritage Days) at Saint-Thibault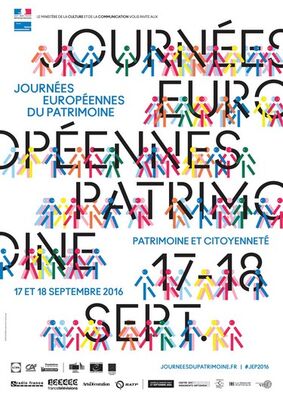 Samedi et dimanche de 15h à 18h
ÉGLISE SAINT-THIBAULT - 7 bis rue de l'église
Contact : 03 25 41 80 69
Église romane du XIIe siècle, remaniée et enrichie au XVIe siècle, classée Monument Historique.
VISITE LIBRE

Mesures de sécurité prescrites par le Ministre de l'Intérieur pour les Journées européennes du Patrimoine Il appartient à tous les organisateurs de les respecter scrupuleusement ; à défaut, la Préfecture interdira l'ouverture escomptée. Les Maires, en lien avec les sous-préfets d'arrondissement, sont tenus de s'assurer que chaque lieu recensé dans les supports de communication de ces JEP, respecte ces consignes.

• Interdiction pour toute personne de rentrer avec un sac volumineux (sac à dos, sac de voyage, valise ou gros sac à main) ; aucune consigne ne devra être créée pour l'occasion pour de tels sacs ;
• Inspection visuelle (pas fouille) des petits sacs à l'entrée du bâtiment ou de l'enceinte par une personne désignée à cet effet et chargée exclusivement de cette mission ;
• Obligation pour toute personne rentrant dans un bâtiment ou une enceinte, d'ouvrir sa veste ou son manteau pour que la personne chargée du contrôle puisse visuellement s'assurer qu'elle ne transporte rien ;
• Vérification systématique pour toute personne entrant sans le bâtiment ou l'enceinte, d'une pièce ou titre d'identité (carte nationale d'identité, passeport, carte de bus, permis de conduire, carte Vitale avec photo, etc.). Cette mesure n'implique pas de relever par écrit le nom des personnes entrantes.
Leave a review about Journées Européennes Du Patrimoine :
Horrible

Bad

Average

Good

Excellent
There is no review about Journées Européennes Du Patrimoine, be the first to leave one !