Noël Blanc, Noëls de nos Provinces - Village de Noël
Market at Châlons-en-Champagne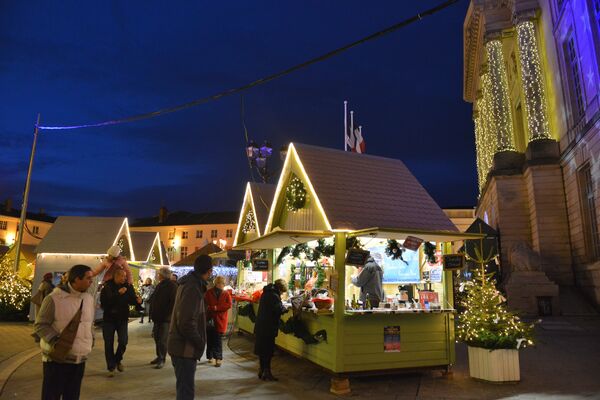 Christophe Manquillet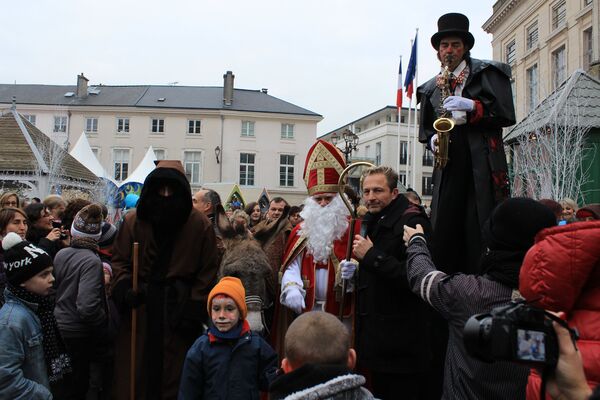 Christophe Manquillet
Du 3 au 24 décembre, sous l'enchantement des illuminations, au rythme de nombreux spectacles de rue, le cœur de ville fête d'illustres personnages - Saint Nicolas, Sainte Lucie, le Père Noël - et abrite une quarantaine de chalets offrant de nombreuses idées de cadeaux pour les fêtes de fin d'année : artisanat, objets de décoration, jeux, produits gourmands...

Les lundis de 14h à 19h
Les mardis, jeudis, vendredis et dimanches de 12h à 19h
Les mercredis et samedis de 10h à 19h (sauf le 24, fermeture à 17h)

Nocturne le vendredi 12 décembre jusqu'à 20h. Avec la participation des commerçants du centre-ville.
"Paire Noël" à bretelles : La balade de deux accordéonistes dans les allées du village de Noël. A partir de 16h30.

Tous les dimanches : "Chanté Nwel" aux Antilles, découvrez le Noël traditionnel antillais en dégustant un délicieux chocolat chaud des îles.

Les enfants peuvent déposer leur lettre dans la boîte aux lettres du Père Noël et découvrir son chalet. Ils retrouveront la magie de Noël devant les vitrines animées de splendides automates sur le parvis de l'Hôtel de Ville.
Les animaux de la ferme attendent la visite des petits et grands - cour du restaurant les Caudalies, rue d'Orfeuil.
Christophe Manquillet

Christophe Manquillet
Leave a review about Noël Blanc, Noëls De Nos Provinces - Village De Noël :
Horrible

Bad

Average

Good

Excellent
There is no review about Noël Blanc, Noëls De Nos Provinces - Village De Noël, be the first to leave one !