Nuit des Cathédrales
Concert , Lecture , Open days at Châlons-en-Champagne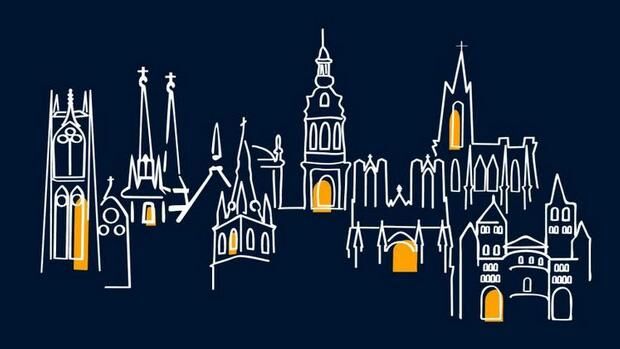 Programme complet :

18h00 : Ouverture de la Nuit des cathédrales

18h10 : Concert d'orgue
Elodie MARCHAL, titulaire du grand orgue

18h45 : Vêpres
Paroisse Saint-Etienne

19h30 : Ensemble instrumental Trio Violutano
Direction : Dominique DELETTRE

20h15 : Quelques aspects de la vie du chapitre au XVIIIe siècle
Jean FUSIER
• Que faire d'un chanoine qui devient fou ?
• Comment aider un enfant aveugle ou un unijambiste ?
• Comment nettoyer les voûtes de la cathédrale à 28 m de haut ?

21h00 : Concert
Société Chorale
Direction : Alain BOULANT – Accompagnement : D. DELETTRE

21h30 :
Visite de la crypte, Alain VILLES
ou
Les vitraux du XIIe siècle de la Salle du Trésor, Jean FUSIER

22h00 : L'orgue de chœur, Sylvain MIKUS

22h30 : Les chapelles rayonnantes et les travaux du chœur après 1668, Alain VILLES

23h15 : Salve Regina
Paroisse Saint-Etienne

23h30 : Clôture de la Nuit des Cathédrales

Toute la soirée, exposition de maquettes de la cathédrale et d'églises du diocèse de Châlons commentée par Dominique TRONQUOY.
Leave a review about Nuit Des Cathédrales :
Horrible

Bad

Average

Good

Excellent
There is no review about Nuit Des Cathédrales, be the first to leave one !