Opéra "Amok" - Reims Scènes d'Europe
Music , Opera , Show at Reims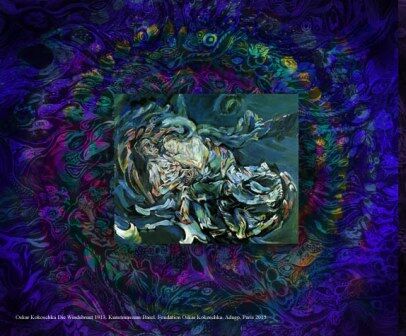 Pour écrire de simples initiales, Orianne Moretti plonge sa plume dans un expressionnisme tout en torsions et en ruptures. L'auteure et metteure en scène fait ainsi d'AMOK (initiales jointes des noms d'Alma Mahler et d'Oskar Kokoschka) le dessin des passions et des déchirements d'un couple célèbre que les tourments du XXème siècle naissant bousculent.

La France pour le livret, la Suisse pour la partition, l'Allemagne pour l'interprétation musicale, cette création conçue pour Reims Scènes d'Europe éclaire la relation tumultueuse de deux personnalités traversant un continent qui, lui-même, glisse dans les fracas de la Première Guerre. Dans la fragilité de leur couple, Alma Malher et Oskar Kokoschka illustrent le rapport entre le créateur et sa muse et l'impact, tantôt des passions intimes, tantôt des événements extérieurs, pour alimenter, accélérer, figer ou disloquer l'inspiration et le processus créatif.

Expression d'une fusion artistique réunissant écriture, composition musicale, scénographie, chorégraphie, arts plastiques, vidéo… AMOK transcrit, dans une vision contemporaine de l'espace sonore et visuel, la crispation des sentiments, des âmes et des êtres… avant l'explosion.

Opéra de François Cattin et Orianne Moretti
Samedi 6 février 20h30
Tarif : 15€
Durée : 1h25
Dans le cadre du festival Reims Scènes d'Europe

visuel : Oskar Kokoschka Die Windsbraut 1913. Kunstmuseum Basel. Fondation Oskar Kokoschka. Adagp, Paris 2015.
Leave a review about Opéra "amok" - Reims Scènes D'europe :
Horrible

Bad

Average

Good

Excellent
There is no review about Opéra "amok" - Reims Scènes D'europe, be the first to leave one !