Opéra "Madama Butterfly"
at Reims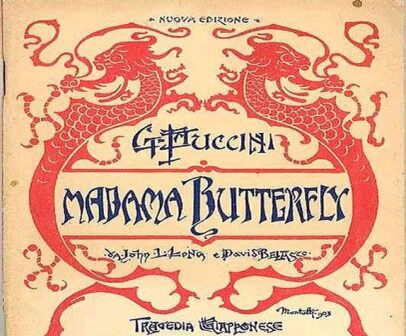 Servie par la pudique et brillante partition mâtinée d'exotisme de Puccini, Madama Butterfly continue de bouleverser plus d'un siècle après sa création.

Aussi gracieuse, vive et fragile qu'un papillon, Cio-Cio-San - appelée Butterfly - est une jeune fille issue d'une famille noble japonaise, mais contrainte de devenir geisha à quinze ans pour soutenir les siens après le suicide de son père. L'amour que lui porte le lieutenant américain Pinkerton ne dure qu'un an. Vie éphémère que celle d'un papillon ! L'officier repart en Amérique et abandonne sa jeune épouse ainsi que l'enfant qu'elle attend. Après trois ans d'absence, le retour de Pinkerton au bras de son épouse américaine met un point final à l'attente vaine de Butterfly.

Sur cette déchirante histoire dont Puccini avait trouvé l'idée dans le roman de Pierre Loti, Madame Chrysanthème, le metteur en scène Alain Garichot porte un regard sobre et juste, il transperce, dépouille et finalement embrase Butterfly, fidèle à son credo : « Place au théâtre ! »

Vendredi 18 mars 20h30
Dimanche 20 mars 14h30 (audiodescription)
Tarif : 52 - 42 - 28 - 10€
Durée indicative : 3 h

Chanté en italien, surtitré en français
Leave a review about Opéra "madama Butterfly" :
Horrible

Bad

Average

Good

Excellent
There is no review about Opéra "madama Butterfly", be the first to leave one !