Opéra "Roméo et Juliette"
Cultural , Music , Opera , Show at Reims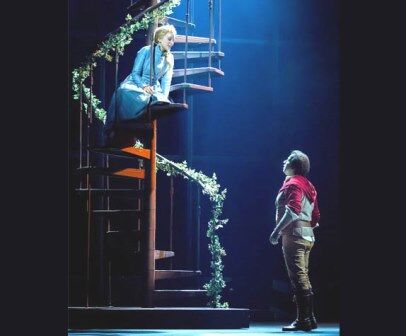 Parfaite illustration du XIXèmemélodique et du beau chant, l'opéra de Charles Gounod dépeint, avec justesse et sensualité, les sentiments amoureux des amants maudits, tout en adoucissant la dureté de la tragédie de Shakespeare. La musique, par ses éclatantes harmonies et ses délicates mélodies, accompagne et soutient le drame.

L'action se passe dans le très beau décor signé Emmanuelle Favre, représentant la bibliothèque des Capulet, aux murs chargés de multiples trophées de chasse ; au centre, en guise de balcon, trône un escalier en colimaçon qui se perd dans les cintres. Dans une scénographie lisible et épurée, très esthétique, le metteur en scène Paul-Emile Fourny fait de la famille de Juliette des chasseurs et des Montaigu des bohémiens, marquant ainsi la forte opposition des deux clans. Comme si Roméo et Juliettedevaient vivre et mourir sous le poids de l'histoire familiale, une tête de cerf veille sur la couche nuptiale.

L'Orchestre de l'Opéra de Reims et le Chœur de l'Ensemble Lyrique de Champagne-Ardenne ont le privilège de servir cet ouvrage, sous la baguette de Jacques Mercier qui dirige habituellement l'Orchestre National de Lorraine.

Dimanche 11 octobre 14h30
Mardi 13 octobre 20h
Tarif : 52-42-28-10€
Durée indicative : 3h
Leave a review about Opéra "roméo Et Juliette" :
Horrible

Bad

Average

Good

Excellent
There is no review about Opéra "roméo Et Juliette", be the first to leave one !