Over the Cloud
Show at Châlons-en-Champagne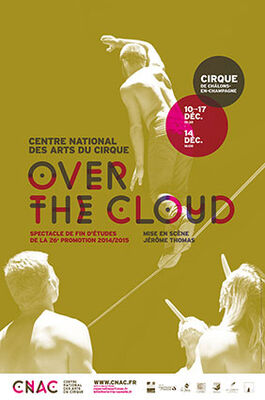 CNAC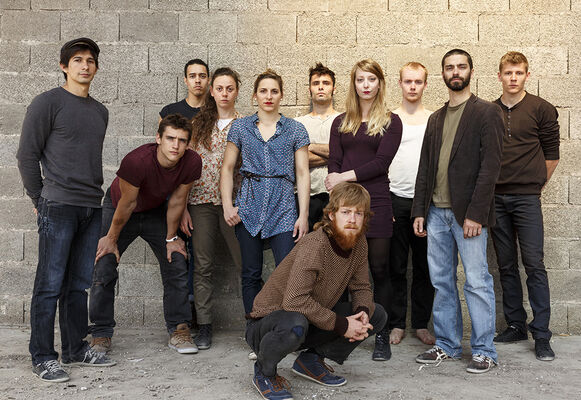 Ch. Raynaud de Lage - Cnac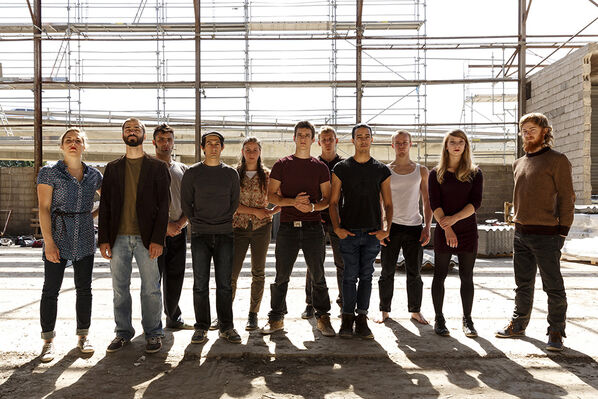 Ch. Raynaud de Lage - Cnac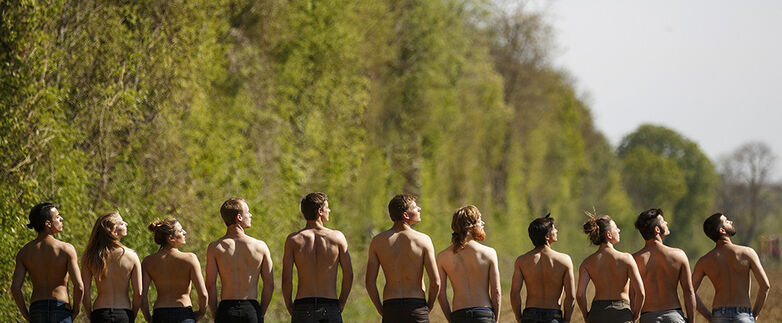 Ch. Raynaud de Lage - Cnac
Avec Over The Cloud, Jérôme Thomas avec la collaboration de Martin Palisse, emmène les élèves de la 26e promotion du Centre national des arts du cirque par-dessus les genres du cirque.
Un voyage ensemble, pour passer au-delà de la mode, trouver l'épure de notre art dans notre époque.
Pour cela, Jérôme Thomas souhaite développer une écriture basée sur la marche.
La marche, un acte physique banal, un déséquilibre permanent, un mouvement collectif, brut. La marche, qui crée l'humain.
L'avancée permanente de la troupe nous ramène sans cesse les pieds sur terre. Dans ce chœur, les êtres humains, femmes et hommes sont anonymes, masqués, démasqués, multiples.
En contrepoint, les échappées des solistes, par-dessus le nuage, sont autant de défis à la gravité. Chacun se révèle pleinement à nous en rencontrant son agrès, puis traversant le nuage de notre monde, revient au sol, dans le chœur à nouveau, afin qu'un autre puisse s'élever à son tour.
La création de différents modes de marche et de leur mouvement synchronisé sera l'ancrage du travail de troupe.
L'arythmie trouvera sa place quand le groupe, en traversant une scénographie épurée, rencontrera les agrès disposés de façon géométrique.
Over the Cloud est une marche collective, le mouvement unique d'un corps multiple, un parcours d'anonymes vers l'identité, le temps d'une musique, au-dessus de notre nuage intime, pour mieux révéler la valeur d'être ensemble.
Cette 26e promotion est composée de 11 élèves répartis en 7 spécialités : corde lisse, fil, tissus, roue Cyr, fil souple, main à main, bascule coréenne.

http://artsducirque.fr/cnac-788--Over_the_Cloud

Billetterie ouverte à compter du 24 novembre, du lundi au vendredi, de 13h à 18h30 au 1 rue du Cirque.
CNAC

Ch. Raynaud de Lage - Cnac
Ch. Raynaud de Lage - Cnac

Ch. Raynaud de Lage - Cnac
Leave a review about Over The Cloud :
Horrible

Bad

Average

Good

Excellent
There is no review about Over The Cloud, be the first to leave one !