Portes ouvertes... à tous ceux qui font le Parc ou qui vivent dans le Parc !
Open days at Pourcy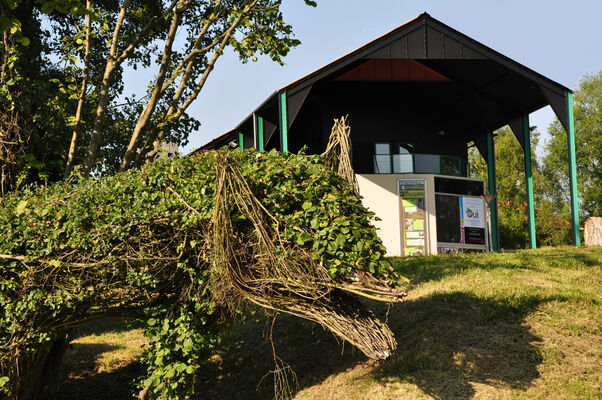 PNRMR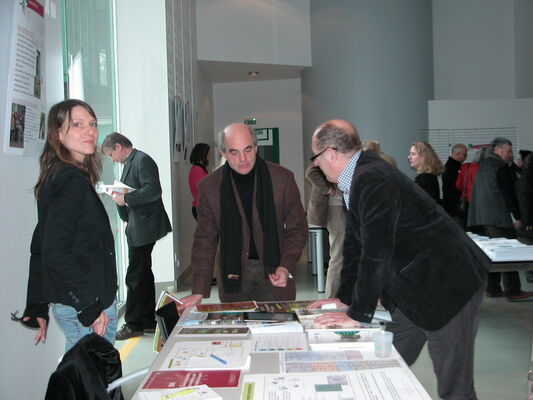 PNRMR
Territoire rural habité, le Parc naturel régional de la Montagne de Reims est reconnu au niveau national pour la richesse de ses patrimoines naturels, culturels et paysagers.
Il développe un projet concerté de développement durable au service des 68 communes qui le composent et des 3 villes-portes. Habitants ou simples visiteurs sont invités à rencontrer l'Equipe du Parc pour une présentation des activités du Parc.

Trois conférences-débats seront consacrées aux trois nouveaux guides pratiques :
11h : « Loisirs motorisés en milieux naturels »
La pratique de sports motorisés de nature est confrontée à des conflits de partage de l'espace et peut engendrer des perturbations importantes dans les milieux naturels. Le guide a pour principal objectif de sensibiliser au patrimoine naturel de la Montagne de Reims et d'informer l'ensemble des pratiquants de l'existence d'une réglementation spécifique de la circulation des loisirs motorisés.
15h45 : « L'urbanisme durable »
Les cultures, les époques, les manières de vivre et de travailler guident la façon qu'ont les hommes de concevoir leur habitat. Réussir un projet, c'est s'interroger sur sa propre manière
d'habiter. C'est aussi être attentif au site qui nous entoure pour s'installer en accord étroit avec le paysage, et prendre le temps d'observer pour mieux comprendre les problématiques du
territoire concerné. Le guide rassemble les bonnes pratiques d'urbanisme pour construire durablement, tant par les communes ou les intercommunalités que par les particuliers.
16h30 : « L'affichage en Montagne de Reims. Publicités, enseignes, pré-enseignes et signalétique »
La réglementation sur l'affichage dans les espaces protégés et … dans le Parc de la Montagne de Reims, est complexe. Son application fait l'objet d'un guide explicatif et illustré, présentant
quelques repères pratiques pour organiser des opérations de promotion des activités sur le territoire labellisé du Parc naturel

1ère BOURSE AUX DOCS TOURISTIQUES de 10h à 17h.
Initiée par le Parc naturel régional, la « Bourse aux docs » s'adresse à l'ensemble des prestataires touristiques de son territoire à la fois pour échanger et diffuser leur documentation touristique (à la veille de la saison 2013) pour améliorer l'offre de services, concourir au développement touristique de la Montagne de Reims, et pour renforcer les liens entre eux.

Maison du Parc.
PNRMR
PNRMR
Leave a review about Portes Ouvertes... À Tous Ceux Qui Font Le Parc Ou Qui Vivent Dans Le Parc ! :
Horrible

Bad

Average

Good

Excellent
There is no review about Portes Ouvertes... À Tous Ceux Qui Font Le Parc Ou Qui Vivent Dans Le Parc !, be the first to leave one !