SOUS LES PAUPIÈRES
at Épernay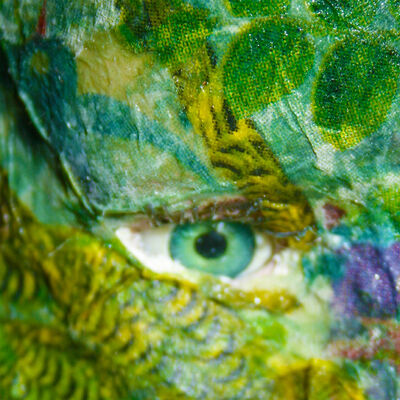 INSTALLATION PLASTIQUE - MARIONNETTE
A partir de 10 ans.
Foyer du théâtre. Le Salmanazar.

En prolongement à son travail de metteuse-en-scène / marionnettiste, Angélique Friant nous propose une installation plastique sur le thème du sommeil. Elle nous plongera dans un univers où l'espace-temps diffère sensiblement de notre quotidien, où les codes sensoriels sont modifiés. Paupières ouvertes ou mi-closes, le spectateur pourra suivre son propre voyage, entre rêve et réalité, avec plaisir, émotion, étonnement. S'appuyant sur des propositions marionnettiques, Angélique Friant et son équipe construit un parcours singulier avec le lit comme lieu central du repos et la somnolence. Cette installation-plastique et la création de Couac s'inscrivent dans le cadre de la résidence d'Angélique Friant et de la compagnie Succursale 101 à Épernay.
Leave a review about Sous Les Paupières :
Horrible

Bad

Average

Good

Excellent
There is no review about Sous Les Paupières, be the first to leave one !