Spectacle "Des Territoires (Nous sifflerons La Marseillaise)"
Cultural , Show , Theatre at Reims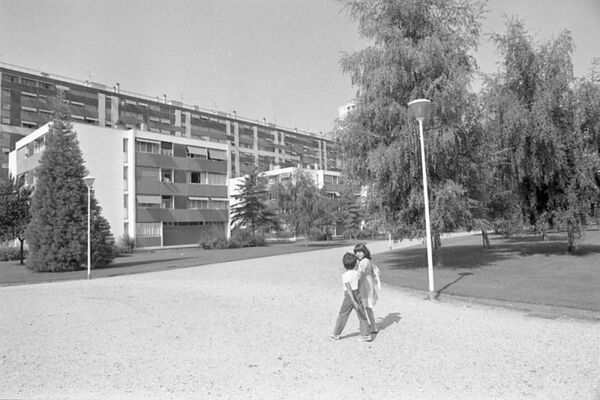 À la mort de leurs parents, quatre frères et sœurs se retrouvent dans le pavillon familial d'une résidence HLM pour les préparatifs de l'enterrement et l'organisation de la vente de la maison. Aucun d'eux n'a jusqu'ici vécu en dehors de ce quartier.

Il est difficile d'imaginer se séparer de sa maison d'enfance et de quitter cet univers pourtant extrêmement cloisonné et encerclé peu à peu par d'autres cités, chacune censée apporter plus de bonheur… On suit les péripéties de cette drôle de famille, bancale et attachante, bientôt confrontée à un événement qui va bouleverser la donne : la découverte dans leur jardin des ossements du Marquis de Condorcet.

Et voilà nos personnages transportés au XVIIIe , assistant au dernier repas du philosophe et homme politique, représentant des Lumières, juste avant son incarcération ! Baptiste Amann aborde avec finesse la notion de territoires à l'échelle de la famille, la maison, le quartier, le monde, l'Histoire ; mais ici l'engagement politique n'impose aucun jugement ou leçon de morale.

C'est bien une farce tragique à la fantaisie maîtrisée que nous offre ce jeune et talentueux auteur et metteur en scène. Ce spectacle est le premier volet d'une trilogie autour des révolutions du XXIe siècle à suivre à la Comédie sur plusieurs saisons.

Mardi 23, vendredi 26 février, mardi 01, vendredi 04 mars à 20h30
Mercredi 24, jeudi 25 février, mercredi 02, jeudi 03 mars à 19h30
Samedi 27 février et samedi 05 mars à 18h30
Leave a review about Spectacle "des Territoires (Nous Sifflerons La Marseillaise)" :
Horrible

Bad

Average

Good

Excellent
There is no review about Spectacle "des Territoires (Nous Sifflerons La Marseillaise)", be the first to leave one !