Théâtre : " Miche et Drate"
Cultural , Theatre at Charleville-Mézières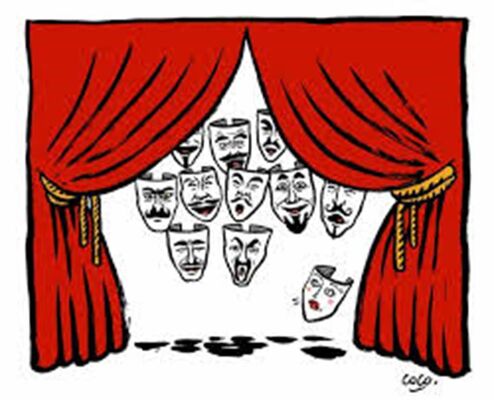 Droits gérés
Miche a décidé de vivre seul. Il part loin, très loin. Il ne vivra plus avec son fils, Drate. Mais leur conversation n'est pas terminée. Drate, qui cherche à comprendre le monde comme on cherche à grandir, n'en finit pas d'interroger son père :« Les paroles qu'on dit … Est-ce que ça reste ? », « Pourquoi est-ce qu'on tombe toujours vers le bas et jamais vers le haut ? », « l'Esprit est-ce que ça a un poids ? », « Qu'est-ce que c'est la conscience ? », « Pourquoi tu pleures ? »Comment rester ce père qui aide à déchiffrer le monde quand la distance empêche de se toucher, quand la distance affecte l'intimité ?Est-ce que vivre ensemble est la seule façon d'être relié à ceux qu'on aime ?Petit à petit, Miche et Drate vont déjouer l'éloignement, se connecter à nouveau l'un à l'autre et réinventer avec humour et poésie cette histoire d'un père et de son fils.Production : La Question du Beurre, en coproduction avecle TCM et le soutien de la région Champagne-Ardenne

Spoken languages
Leave a review about Théâtre : " Miche Et Drate" :
Horrible

Bad

Average

Good

Excellent
There is no review about Théâtre : " Miche Et Drate", be the first to leave one !