Théâtre "Retour à Reims"
Cultural , Show , Theatre at Reims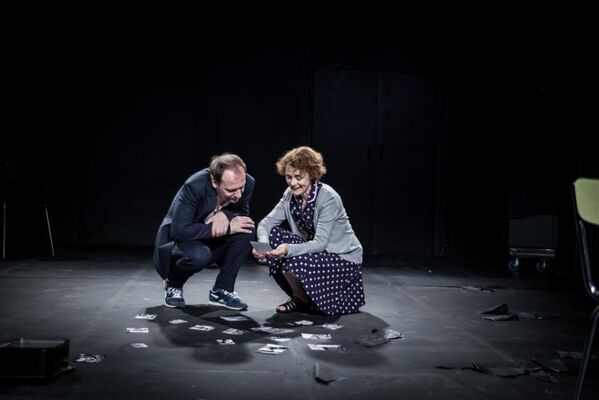 Il y a des livres dont la lecture nous change ! C'est ce sentiment qui a poussé Laurent Hatat à adapter et porter à la scène l'essai autobiographique du philosophe et sociologue Didier Éribon.

À la mort de son père, l'auteur retourne à Reims, sa ville natale, et retrouve sa mère et ce milieu d'origine ouvrier, avec lequel il a rompu depuis plus de trente ans.

À l'opposé de ce contre quoi il a toujours lutté, c'est-à-dire la reproduction des élites et la relégation des classes populaires, lui, le brillant intellectuel homosexuel, désormais parfaitement intégré au microcosme parisien, aura honte... de ses origines prolétaires.

De ce livre émouvant écrit en 2009, le metteur en scène fait théâtre et l'on suit, le temps d'une journée, les retrouvailles d'un fils et d'une mère, autour d'un carton de vieilles photos qui dévoilent leurs vies, leurs blessures, leurs incompréhensions. Sobrement incarné par deux acteurs, ce spectacle est comme un acte de résistance.

Vendredi 6 et samedi 7 novembre à 20h30
Leave a review about Théâtre "retour À Reims" :
Horrible

Bad

Average

Good

Excellent
There is no review about Théâtre "retour À Reims", be the first to leave one !