Théâtre "Vania. 10 ans après"
Cultural , Show , Theatre at Reims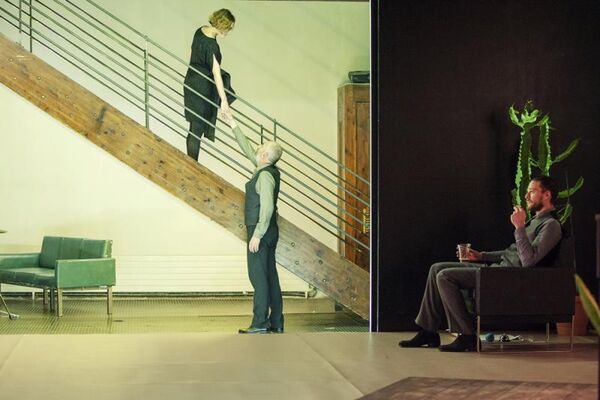 Blitz Theatre Group est un des collectifs les plus novateurs de la scène athénienne. Sur le plateau Christos, Angeliki et Yorgos, dix ans après leur première création.

Ils sont Astrov, Sonia et Vania, les personnages d'Oncle Vania de Tchekhov, dix années après s'être quittés. Ils sont à la fois protagonistes de la pièce et de leur propre histoire, et ils observent le passage du temps… Sur scène, ils dansent, chantent, et préparent une fête mystérieuse. À l'arrière-plan, ils rejouent des scènes du passé qu'ils n'ont pu oublier, répètent ce qui n'a peut-être pas été dit, refont ce qui a peut-être été vécu.

Dans cette partition faite de moments d'intenses émotions et de temps suspendus, on retrouve le texte de Tchekhov, on reconnaît des extraits de Bergman, Tsvétaïeva, T. S. Eliot et on découvre des textes écrits par le trio d'artistes pendant les répétitions.

Jeudi 28 janvier à 19h00
Vendredi 29 janvier à 21h00
Leave a review about Théâtre "vania. 10 Ans Après" :
Horrible

Bad

Average

Good

Excellent
There is no review about Théâtre "vania. 10 Ans Après", be the first to leave one !