War on Screen - Festival international de cinéma
Festival at Châlons-en-Champagne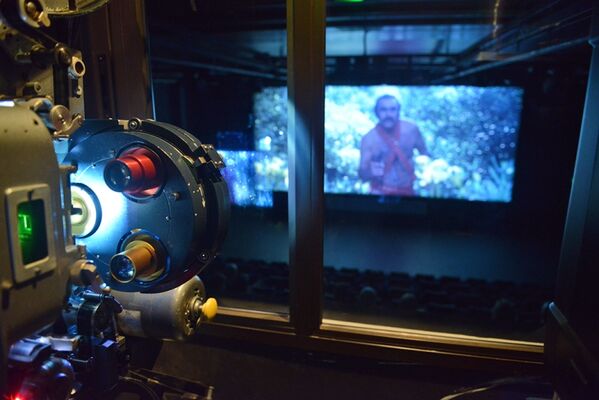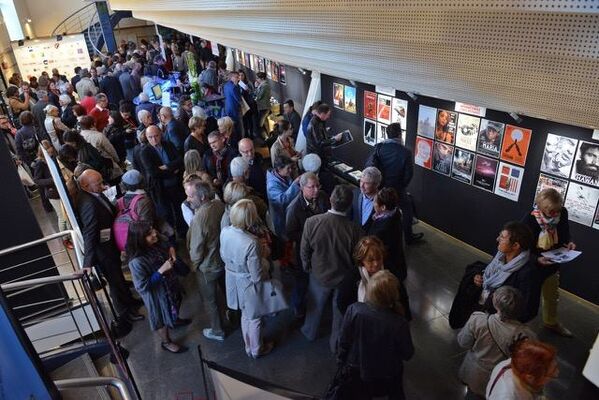 WAR ON SCREEN, le seul festival international dédié aux représentations par la fiction, le documentaire ou le reportage des conflits d'hier, d'aujourd'hui et de demain, réels ou imaginaires, présente sa troisième édition. Il embrasse tous les genres, de la comédie au film d'espionnage, de la science fiction à l'épopée historique en passant par le drame social.

Parrainé par Albert Dupontel dès sa création et porté par la Comète, Scène nationale de Châlons-en-Champagne, le festival propose une programmation riche et variée.

Les festivaliers pourront ainsi découvrir :
- deux Compétitions internationales (longs et courts-métrages).
- des Rétrospectives
- plusieurs Focus
- des Avant-premières et des Séances spéciales présentées par des
invités de plusieurs pays.
- une programmation jeune public.
- des Tables rondes, des Master classes.
- des Ateliers pour tous les publics, des Jeux vidéo et des expositions (Thierry Guitard, illustrateur et auteur de bandes dessinées ; La naissance de l'aviation dans la Marne).

Dédié aux représentations des conflits d'hier d'aujourd'hui et de demain, WAR ON SCREEN s'attache à en illustrer tous les aspects. En ce sens, le festival ne saurait se limiter à l'approche armée ou militaire d'un conflit. Bien au contraire il en explore tous les ressorts et embrasse tout aussi bien ce qui engendre un conflit que ce qu'il génère pendant son déroulement et après. Plus encore, il rend compte de trajectoires humaines bouleversées par des conflits parfois lointains.

La majeure partie de la programmation présente des films d'où sont absentes toutes batailles, voire toute représentation armée ou militaire d'un conflit pour se concentrer sur des aspects moins factuels, plus profondément psychologiques et humains. Il en résulte une programmation extrêmement diversifiée, combinant tout type de traitement cinématographique, brassant tous les genres et tous les langages.

Programme 2018 à venir.
Schedules

From

October 2, 2018

until

October 7, 2018
Leave a review about War On Screen - Festival International De Cinéma :
Horrible

Bad

Average

Good

Excellent
There is no review about War On Screen - Festival International De Cinéma, be the first to leave one !