Châteauvillain, Petite Cité de Caractère
Small towns full of character , Historic site and monument at Châteauvillain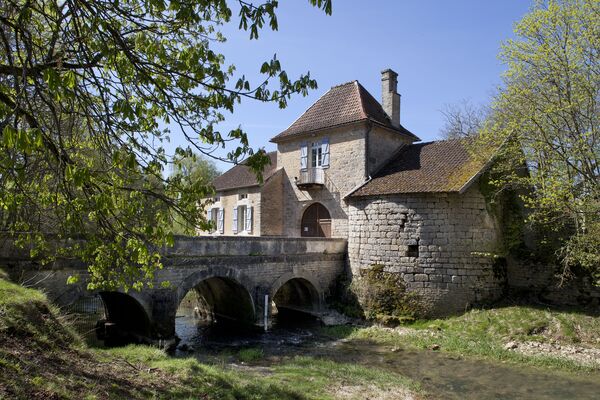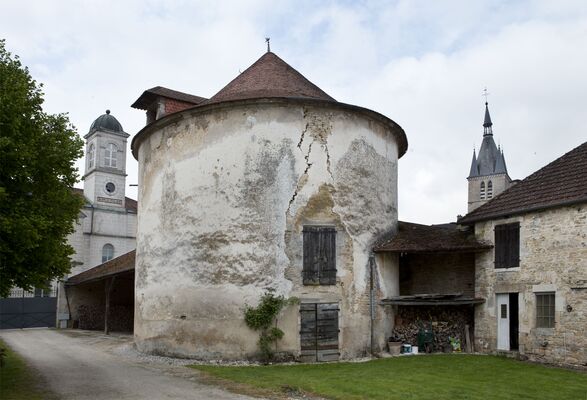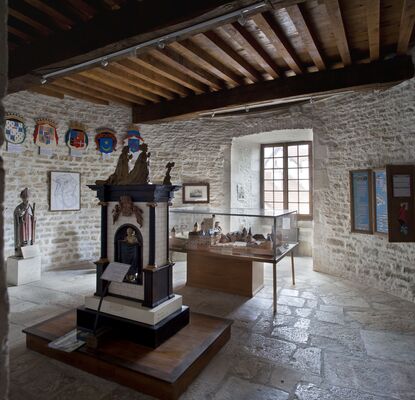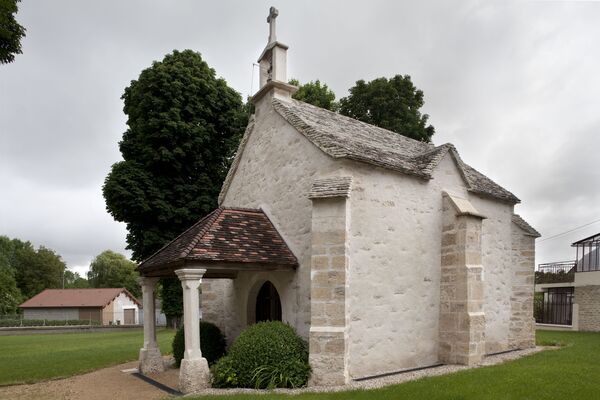 «Un de mes plus plaisants souvenirs est un séjour que je fis à Châteauvillain chez une sœur de bonne-maman»
Simone de Beauvoir dans «Mémoire d'une jeune fille rangée».

Située aux confins de la Champagne et de la Bourgogne, la cité de Châteauvillain est coquettement lovée dans une boucle de l'Aujon, l'un des nombreux petits cours d'eau nés dans le plateau de Langres voisin.
Châteauvillain est riche d'un patrimoine remarquable. La cité conserve de nombreux témoins d'une histoire peu banale : vestiges du château du moyen-âge et de celui du XVIIe, enceintes fortifiées du XIIe et du XIVe, Tour de l'Auditoire qui accueille le petit musée de la ville, labyrinthe de ruelles et de chemins de ronde. On y découvre également un lavoir à parquet flottant unique en France, la Maison de la Prévôté et ses gargouilles, un colombier mis à l'honneur par Diderot dans l'Encyclopédie, la chapelle de la Trinité et ses peintures à la détrempe, une ancienne huilerie, les grandes halles à colonnades, l'hôtel de ville qui fait face à l'église Notre-Dame dont la façade est signée Soufflot. La Porte Madame, une des portes de la ville au moyen-âge, donne accès aujourd'hui au Parc aux Daims, un agréable lieu de promenade de 272 hectares où vivent plus de 200 daims. Fière de son passé, la cité de Châteauvillain, n'en est pas moins résolument tournée vers l'avenir. L'ancien site industriel « Le Chameau » où l'on fabriquait des bottes en caoutchouc, vit désormais au rythme de la création et d'expérimentations artistiques.
Leave a review about Châteauvillain, Petite Cité De Caractère :
Horrible

Bad

Average

Good

Excellent
There is no review about Châteauvillain, Petite Cité De Caractère, be the first to leave one !