Eglise Saint-Maurice
Religion , Church
at Cunfin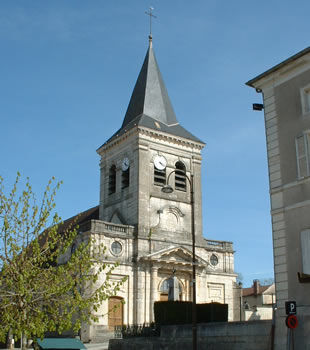 The church was formerly a priory-cure whose origin dates back to the 11th or 12th century.

Before 1730 there was only one nave. In 1737 and during 2 years it was rebuilt on a larger scale while retaining the old bell tower. Called at one time the "New Church" its first stone was laid 25th April 1737. The construction was completed and it was officially received on 4th November 1739.

It was in 1787 that the bell tower was demolished to build the gate and the tower as we see them today. The tower has a slate covered pyramid with a stone staircase.

The church is dedicated to St Maurice, martyr of Agaune in Valais.