3ème Hard Rock Tribute Fest : SONNENSCHEIN / EMERALD / ROSIE NEVER STOPS
Concert at Matignicourt-Goncourt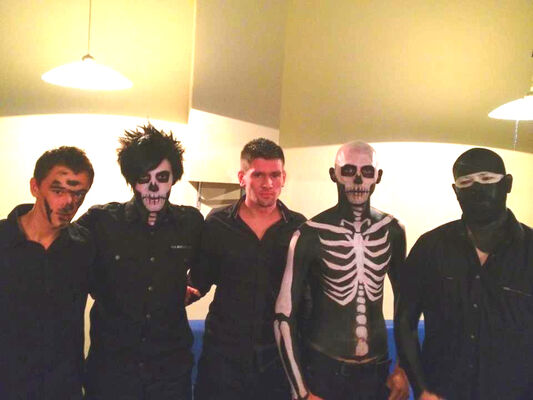 Sonnenschein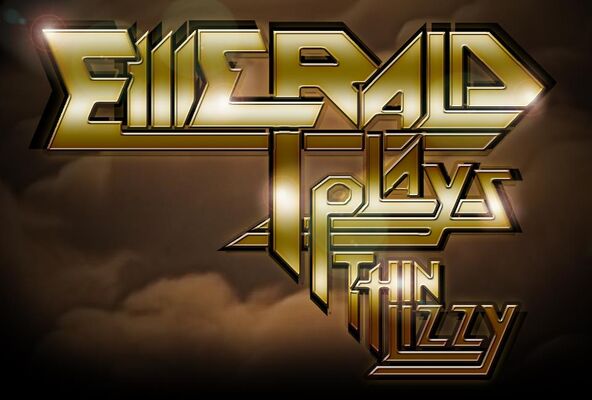 Emerald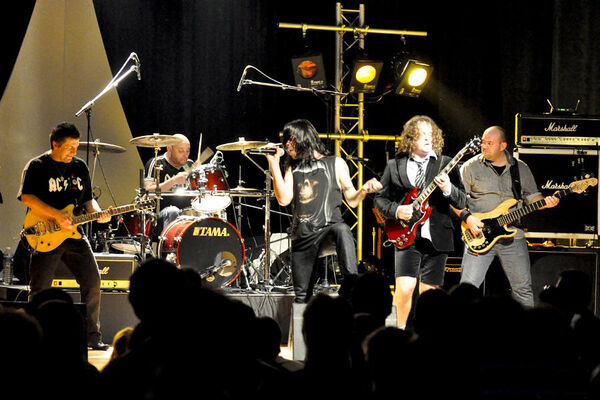 Rosie Never Stops
C'est en juin 2011 que DKM (chanteur), animé par sa passion pour le groupe Rammstein, décide de se lancer dans un projet qui lui tient particulièrement à coeur, fonder un groupe Tribute to Rammstein : SONNENSCHEIN. Sa motivation fut vite rejoint par celle de Colopator à l'idée de se faire plaisir en reprenant de nombreux titres de la célèbre et délirante formation Allemande. Après de multiples recherches de membres motivés, Colopator proposa à NøX de rejoindre ce projet afin de tenter l'expérience. C'est alors que depuis octobre 2011, c'est autour de ce trio que les répèts s'enchainent et que le projet avance. Le 30 mars 2012, à l'occasion du tremplin Emergenza, le groupe donnera son premier concert...

EMERALD est la rencontre de passionnés du légendaire groupe irlandais THIN LIZZY. Les musiciens venant d'horizons divers ont tous quelques années d'expérience dans différentes formations :
Emeric (chant - guitare) : BACK IN BUSINESS (blues rock) - passage chez SWAMP (Tribute Lynyrd Skynyrd), à la magnifique Les Paul Goldtop, au jeu bluesy et inspiré, dont le chant n'est pas sans rappeler celui de John Sykes. MEIDHI (batterie) : L-A-R-D-O-N (grindcore) au jeu robuste et solide, à la frappe puissante qui n'est pas sans rappeler celui du grand BRIAN DOWNEY. JP (guitare - choeurs) : également à la Les Paul Standard, ancien guitariste d'EXCALIBUR, MADE IN CELLAR, GRIMM, dont le jeu de guitare
ravageur n'est pas sans rappeler celui de Scott Gorham. Il est
également à l'origine de la création du célèbre festival "RAISMES FEST". SAÏD (basse - choeurs) : fan de Thin Lizzy depuis toujours, faisant partie de divers COVER BANDS à LED ZEPPELIN (DREADFUL LEMONS, MOTHERSHIP). Méfiez-vous car "THE BOYS ARE BACK IN TOWN" !!!

Octobre 2005, Mario, guitariste rythmique, et Olive, soliste, se
rencontrent pour un projet commun : fonder un groupe hommage à AC/DC : ROSIE NEVER STOPS. C'est tout naturellement qu'ils font appel à Jérôme, Stéphan et Christophe, anciens musiciens du groupe PANAMA, dont les compos n'étaient pas sans rappeler le son Led Zep, ZZ Top et....AC/DC. C'est la fidélité avec laquelle sont repris les titres, ainsi que l'osmose parfaite qui règne au sein du groupe, qui les font rapidement remarquer, et pousse Olive à arborer le célèbre costume d'écolier en guise de clin d'œil...
Juillet 2007, le groupe est contacté par un certain Philippe Manœuvre pour participer au très réputé festival de Blois avec à l'affiche, THE RABEATS (Beatles) et OFF THE WALL (Pink Floyd), des références dans leur catégorie. Mars 2009, Jérôme décide de quitter le groupe pour d'autres projets, il est alors remplacé par Seb, lui aussi passionné par AC/DC. Depuis ce temps le groupe continue à écumer les salles parisiennes, peaufine son répertoire, pour finalement se consacrer à la période « Bon Scott », le regretté chanteur d'AC/DC... Fort de cette expérience parisienne et d'une bonne réputation acquise à la sueur de son front, Rosie Never Stops est désormais sollicité pour... LE SON & L'ENERGIE AC/DC...

Château de Goncourt.
Sonnenschein

Rosie Never Stops
Emerald
Leave a review about 3Ème Hard Rock Tribute Fest : Sonnenschein / Emerald / Rosie Never Stops :
Horrible

Bad

Average

Good

Excellent
There is no review about 3Ème Hard Rock Tribute Fest : Sonnenschein / Emerald / Rosie Never Stops, be the first to leave one !