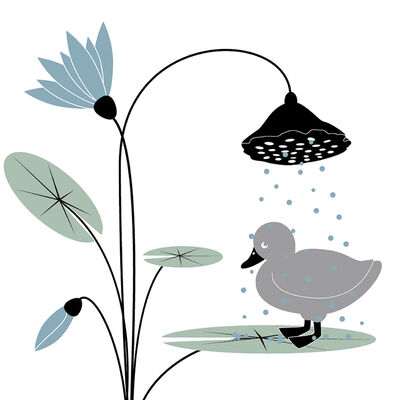 CRÉATION - MARIONNETTES
Durée : 30 mn
A partir de 2 ans.
Plateau. Le Salmanazar.
Le 18 décembre à 18h.

Après Petit Bleu Petit Jaune et Le Laboratorium, nous sommes très heureux de retrouver Angélique Friant et la compagnie Succursale 101 avec Couac, une adaptation du Vilain Petit Canard d'Andersen.
Métaphore des épreuves que nous traversons tous pour accéder à l'épanouissement, le Vilain Petit Canard est un conte universel où chacun se retrouve et peut s'identifier.
Couac nait dans un monde de douceur et de plumes, blanc, épuré. Lentement, son corps s'étire et se tend, il cherche des points d'appui pour se redresser. Par la danse, c'est la maladresse des premiers gestes, des premiers pas qui nous sont donnés à voir. Puis, peu à peu, l'identité de Couac se construit, en même temps que son corps se déploie. Avec persévérance, il trouvera sa place dans ce monde. En mêlant la marionnette, la danse et la vidéo, la compagnie Succursale 101 porte à la scène Un vilain petit canard intemporel, d'une poésie visuelle, sonore et douce.
En un mot étonnant !
Leave a review about Couac :
Horrible

Bad

Average

Good

Excellent
There is no review about Couac, be the first to leave one !