FELLAG PETITS CHOCS DES CIVILISATIONS
Theatre at Épernay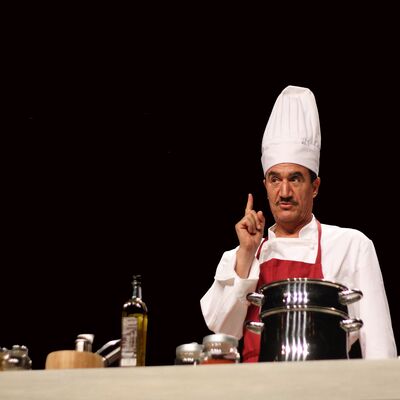 THEATRE
Durée : 1h30
A partir de 12 ans
Grande Salle. Le Salmanazar

Sous prétexte que le coucous serait devenu le plat préféré des Français, Petits chocs des civilisations réinterroge avec sagacité, l'histoire d'amour entre la France et l'Algérie.
Au milieu des odeurs épicées sorties des marmites, Fellag excelle à soulever le couvercle des préjugés, tous aussi absurdes que réversibles. Départi de tout manichéisme, son propos virevolte dans toutes les directions. Se gardant de tout jugement moral, il privilégie la démonstration par l'absurde. En une soirée de rires, il fait mieux que tous les discours politiques, fêtant avec nous la fraternité entre les peuples, les goûts et les couleurs.
Et s'il nous invite à pratiquer joyeusement l'expérience de la différence, c'est pour nous offrir une leçon de tolérance débordante d'humanité et de tendresse. Le tout semble épicé au miel et au piment et se savoure dans un grand fou rire communicatif.
Leave a review about Fellag Petits Chocs Des Civilisations :
Horrible

Bad

Average

Good

Excellent
There is no review about Fellag Petits Chocs Des Civilisations, be the first to leave one !