PEAU D'ÂNE
Theatre at Épernay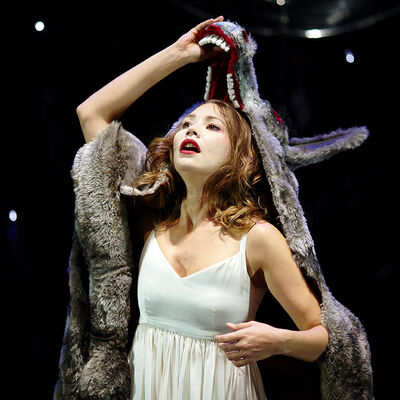 21-PEAU-D'ANE-03-®Ronan-THENADEY
Après son adaptation de La Barbe bleue, Jean-Michel Rabeux
poursuit sa traversée des contes de Charles Perrault. Il revient
avec Peau d'âne, l'histoire étrangement dérangeante d'un bon
roi, père de famille, qui, devenu veuf, veut à tout prix épouser sa
fille. Avec une délicatesse qui ne refuse pas les ambiguïtés d'un
conte où l'amour paternel est dévoyé, il adapte avec exubérance
et humour, magie et féerie, cette histoire initiatique bouleversante
et terrible, celle d'une enfance qui s'achève. Rassurez-vous la morale est sauve et tout est bien qui finit bien : la jeune princesse
rencontre un jeune prince, qui tombe fou amoureux d'elle et
l'épouse. Le roi devant l'évidence de cet amour pur ne pourra
que reconnaître son aveuglement et la bêtise de son entêtement.
C'est jubilatoire.

Le Salmanazar.
Leave a review about Peau D'âne :
Horrible

Bad

Average

Good

Excellent
There is no review about Peau D'âne, be the first to leave one !