Rock : SHAKIN' MATES / Charlie FABERT Influence
Concert at Matignicourt-Goncourt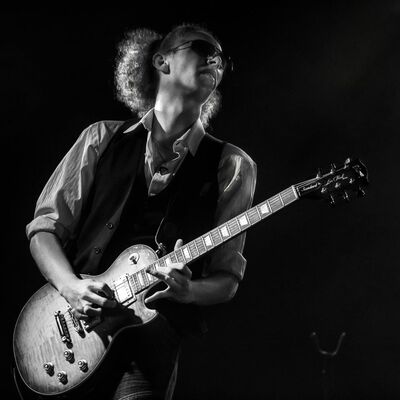 Charlie Fabert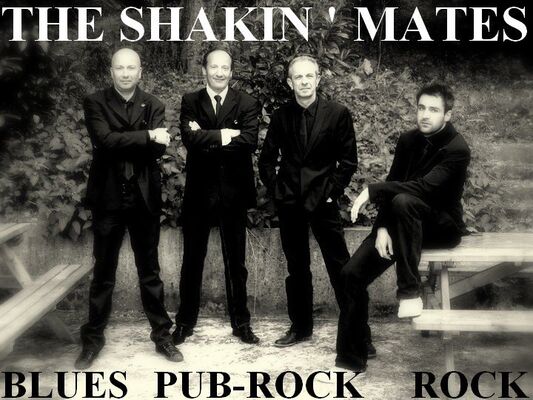 Shakin Mates
Le Groupe Shakin'Mates est formé à l'aube de l'année 1995 par quatre musiciens venus d'horizons différents, le temps est passé, les musiciens changent parfois, mais l'esprit reste ! Ils proposent une visite au cœur de la musique des années 50, 60 et 70. C'est ainsi que l'on retrouve dans le répertoire du Rock'n'Roll, du Blues et du Pub- Rock... Formé d'une guitare, d'une basse, d'une batterie et d'un chanteur, le groupe trouve sa vraie dimension sur scène, dans la tradition des grands groupes de Pub-Rock.. anglais, tells Doctor Feelgood, The Inmates, The Kinks, The Rolling Stones ou encore des groupes de la scène américaine comme Creedence Clearwater Revival, Steppenwolf, etc…

Charlie Fabert fait partie des guitaristes les plus doués de sa génération. Il s'est produit dans nombre de lieux prestigieux à
travers l'Europe, incluant le Sziget Festival de Budapest (le plus grand festival européen). Son propre groupe reste sa priorité, mais Charlie est aussi impliqué dans d'autres projets importants à ses yeux, par exemple, ses collaborations continues avec le
chanteur British Paul Cox ainsi qu'avec Fred Chapellier dont il est devenu le guitariste en 2010... L'année 2013 sera pour Charlie Fabert celle de la présentation de son nouveau groupe, plus orienté rock : Charlie Fabert Influence.

Château de Goncourt.
Charlie Fabert
Shakin Mates
Leave a review about Rock : Shakin' Mates / Charlie Fabert Influence :
Horrible

Bad

Average

Good

Excellent
There is no review about Rock : Shakin' Mates / Charlie Fabert Influence, be the first to leave one !