VOYAGE AU BOUT DE LA NUIT
Theatre at Épernay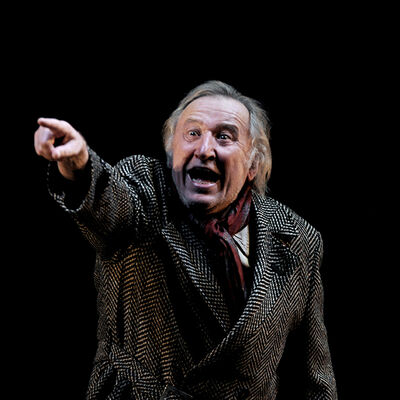 THEATRE
Durée : 1h35
A partir de 16 ans.
Grande Salle. Le Salmanazar.

Pour réussir à porter à la scène ce chef d'oeuvre littéraire de Céline, il fallait un comédien de la trempe de Jean-François Balmer. Impressionnant de vérité, il réussit à incarner toute la noirceur de la condition humaine, tout l'accablement de l'être humain. Véritable Bardamu halluciné face au désespoir du monde. Toute l'intégralité de l'oeuvre est ici abordée avec une sobriété toute musicale, respectant le souffle de cette langue féroce et troublante, celle d'un homme ahuri devant la tragédie de l'histoire. « Mon Céline est un homme naïf, qui va traverser un abattoir international en folie » dit Balmer. Respiration comme suspendue aux affres de son temps, Balmer empoigne le voyage, avec puissance et souffrance, pour un grand moment de théâtre.
Leave a review about Voyage Au Bout De La Nuit :
Horrible

Bad

Average

Good

Excellent
There is no review about Voyage Au Bout De La Nuit, be the first to leave one !