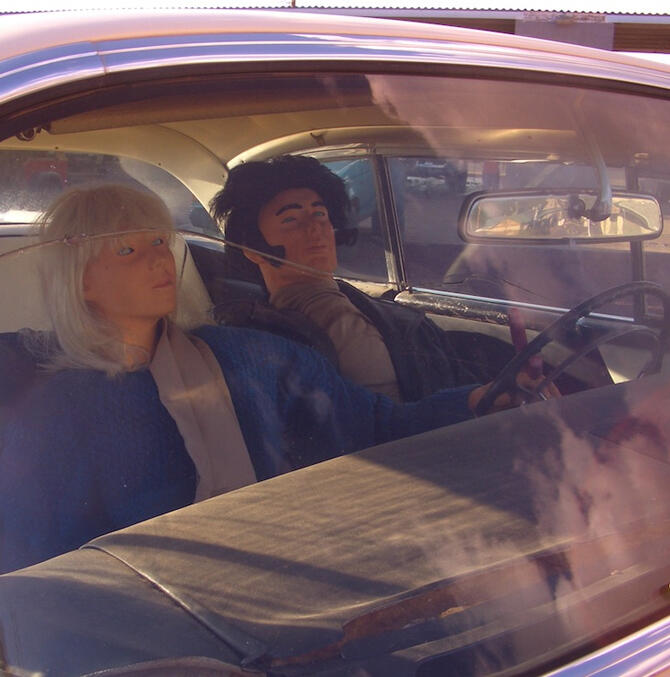 Concert - La voix de la route
Concert , Show
at Reims
Electronic instruments Fred Bigot, voice, talk-box Werner Hirsch.

In 2011, Frederic Bigot created the work online Road Soundtrack series of sound pieces composed during a road-trip to the United States from sounds collected in cities and on American roads.

Later, the meeting with the performer Werner Hirsch coincides with the crash of the hard disk containing the audio archive of his journey across the Atlantic. To exorcise the psychological damage caused by this incident, Frederic Bigot proposed to Werner to work with him on this project for lost files by imagining a new form, a voice of the road, where man and his machines would no longer a.

Only on reservation.