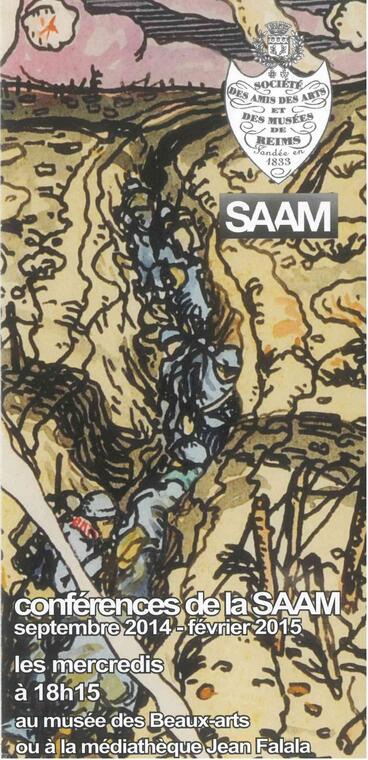 Conférence "Jours de Guerre et de Paix - Regards franco-allemands sur l'art de 1910 à 1930
Commemoration , Lecture
in Reims
Conference by Liot David - Director of the Museum of Fine Arts
The exhibition "Days of War and Peace" offers a new and novel about the First World War look, by comparing German and French works, revealing the cultural similarities and differences of the two countries.
Exhibition co-produced by the Von der Heydt Museum in Wuppertal and the Museum of Fine Arts in Reims from 14/09/14 to 25/01/15.
Closed September 19, 2014 during the day, the museum will exceptionnelly be open from 6pm until 4am.