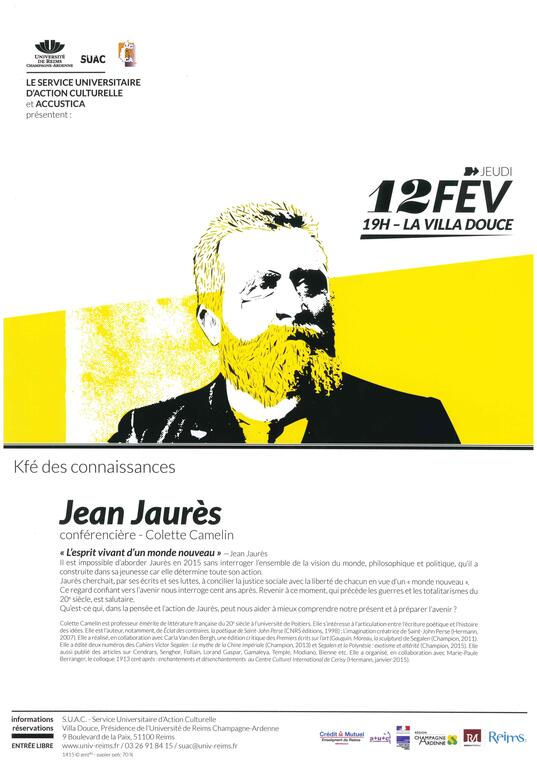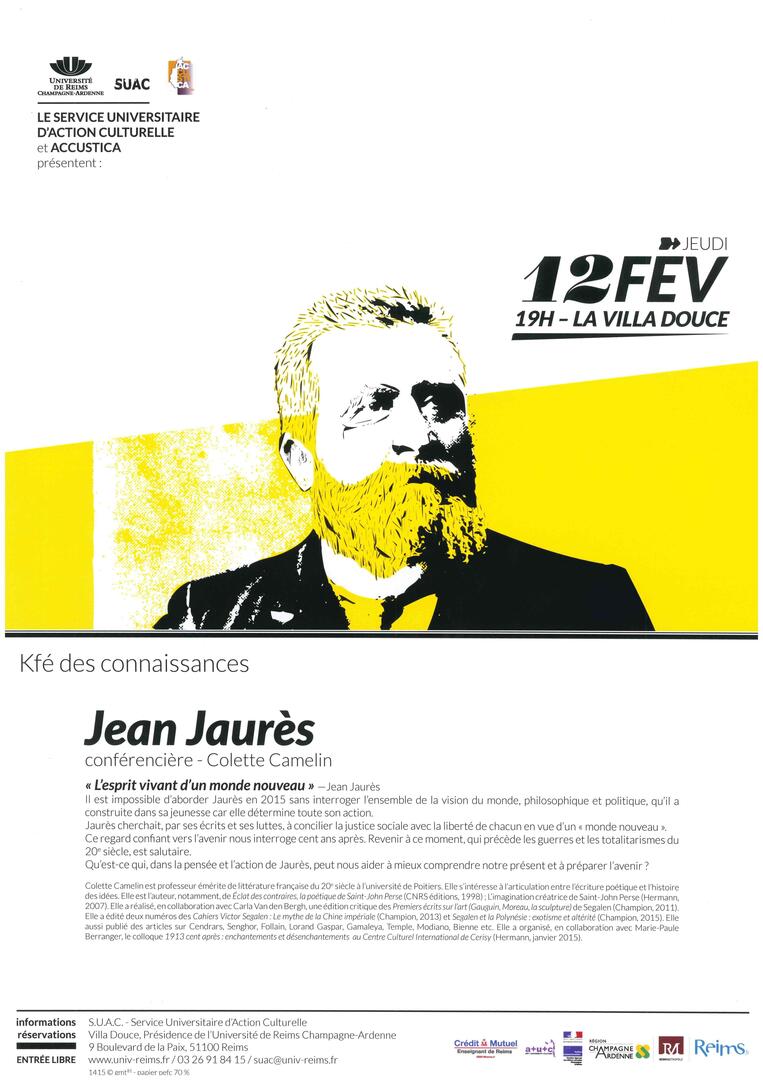 Conference - "The living spirit of a new world" Jean Jaurès
Lecture
at Reims
In partnership with Accustica the SUAC invites you to the conference Colette Camelin, professor of French literature, "Jean Jaures: The living spirit of a new world"

It is impossible to address Jaurès in 2015 without questioning the whole worldview, philosophic and politic, which he built in his youth because it determines all his actions.
Jaurès was looking through his writings and struggles to reconcile social justice with the freedom of everyone to a "new world."
This confident look to the future we wondered hundred years later. Back at that time, above the wars and totalitarian 20th century, is beneficial.
What, in thought and action of Jaurès, can help us better understand our present and prepare for the future?