Dans le cadre du 70ème Anniversaire de la Reddition "Le défilé de la Victoire"
Commemoration , Exhibition , Photography
at Reims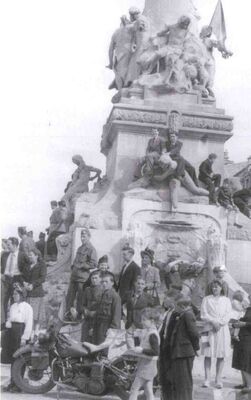 On 9 May 1945, Albert Meserlin, war photographer, attends the Victory parade in Reims. With his personal camera, he reveals a true story of the event, lingering on the audience and on associations and civic groups that parade. It shows with happiness and talent, a series of snapshots showing the touching and cheering faces of the French.