Elektricity : Sound Poster 2.0 by Trapped in Suburbia
Cultural , Music , Concert , Exhibition , Today's music (rock, pop, rap)
at Reims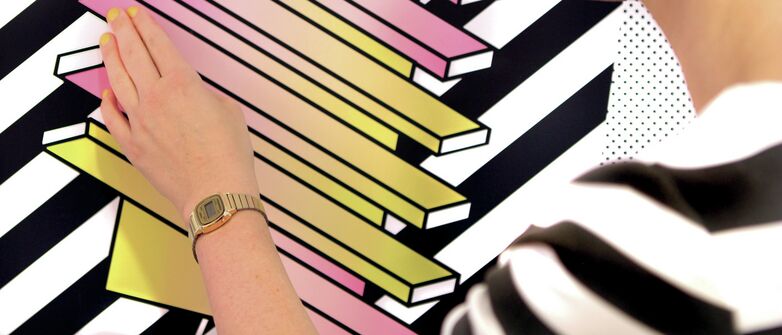 From Thursday, September 25 to Saturday, October 4, the spectator was carried away by Trapped in Suburbia into a world where touch posters are able to create music.

Designed and developed by the designers of the Dutch agency Trapped in Suburbia, the Sound Poster project (2013) consists of a series of touch posters, able to create music. Under their lines, their shapes and colours hide different sounds and samples. It's up to you to stimulate your fingers while walking on the paper surface !

The Sound Post 1.0 invites the spectator to a first experience : the sounds (samples synthesizer) vary depending on the intensity and pressure. The Sound Post 2.0 uses the same concept by amplifying "game" and "interaction" to offer a multiplayer system that allows users to create their own music factors.

Inspired by Kandinsky and his taste of music, the succession of Sound Post uses open source technologies, sensors Arduino, a Raspberry Pi computer and conductive paint containing copper.

Trapped In Suburbia places the spectator in the heart of the plan and mixes digital and analogical approaches.