Nature Tendancies Show
Fair or trade show , Market , Nature and relaxation , Handicrafts , Flowers Plants , Plants , Hiking , Nature outings
at Reims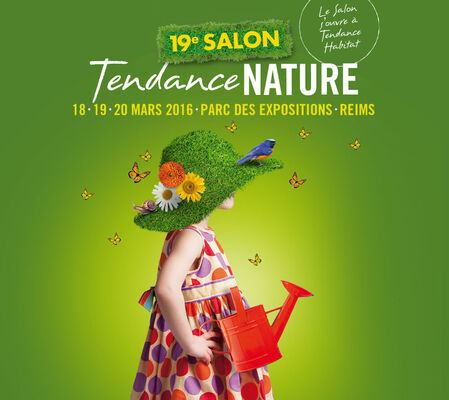 Think "green"!

The "greenest" event in Champagne-Ardenne is on the way with its 18th edition in 2015.
A breath of fresh air during a frantic day, the Nature Tendancies Show is always very much expected.
Harbinger of spring as expected, it awakens the desires of nature, gardening, crafts, outings, scent, sweetness, color ...
In 2015, come and try the climbing wall, relax in the wellness area, choose your next outdoor getaway, find ways to insulate your home or make energy savings, and like every year, finding ideas for your garden blossom!
More than 220 exhibitors will come together to pass the "Green Attitude" with 18,000 visitors expected!
Standard rate - adult full price

3 €