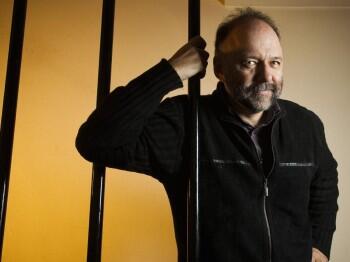 Rencontre et Débat - Andreï Kourkov
Lecture
in Reims
"From the top of my balcony, the black smoke, thick, that of burning barricades, has become the new landmark not only in Kiev, but the whole Ukraine."
A. K.

Since 21 November 2013, Andrey Kurkov, a Ukrainian writer, bracketed writing his next novel. Almost every day, he went to the Maidan in Kiev occupied by protesters. His diary, drawn from notes taken from life, says daily in times of revolution and delivers a look at both political and personal, quirky and touching on the events that shook the country.

Only on reservation.