Chapelle Saint-Roch
Religion , Chapel
at Les Riceys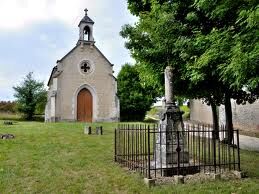 This chapel is very old. It is mentioned as early as 1612 but its construction is probably earlier.

It is dedicated to St Roch, a pilgrim who gave his life for the poor and the sick. Miraculously saved from the plague, St Roch became an example of hope for all the population affected by this disease. The village, troubled by this epidemic during the first half of the 17th century, decided to build this chapel dedicated to St Roch and the hope of healing. Father Champion, a monk from Les Riceys, officiated many times and implored this patron saint to save the inhabitants of Les Riceys. The bones of father Champion were transferred to the chapel in 1875 to remember his role during this terrible epidemic.

Saint Roch is celebrated on 16th August and a mass is organized every year in the chapel on this date.