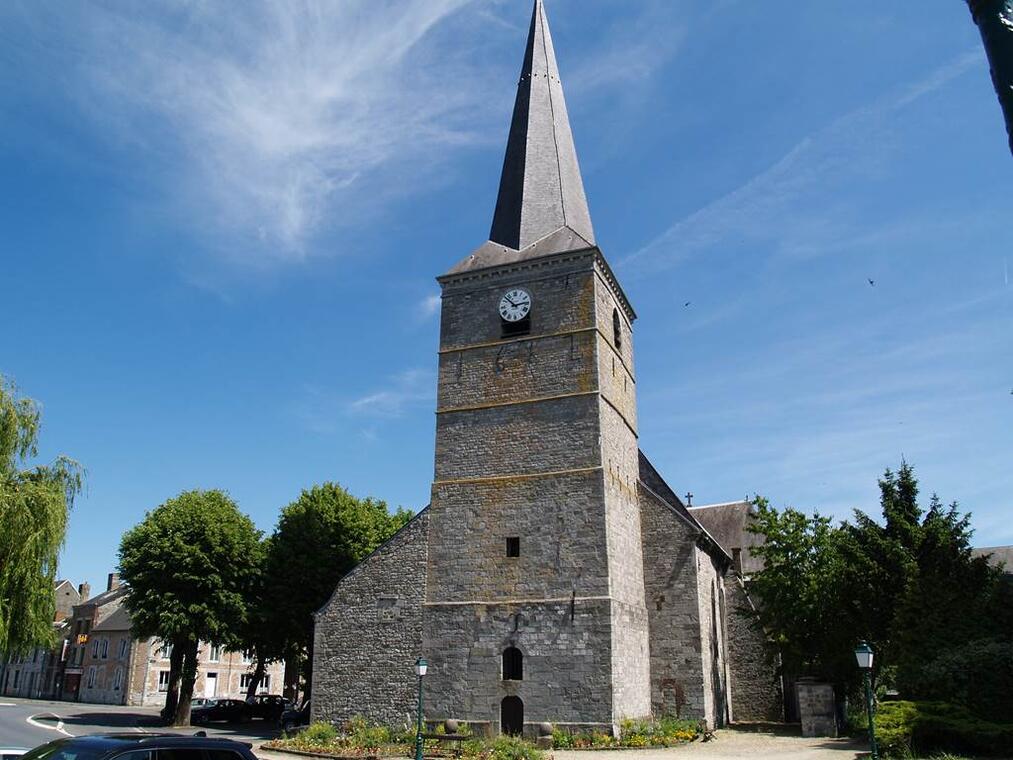 Eglise Notre-Dame
1366000973 -
Historic site and monument , Listed or registered (CNMHS) , Classical , Church
at Givet
Inside, we can admire a huge painting dating from 17th century (1620), depicting the crucifixion. The painter of this old master would be RUBENS or VAN DYCK. Van Dyck being one of the most gifted pupils of the Flemish painter.

This religious building has also a distinctive feature : The bell tower overhangs the altar. It is very unusual, in most cases, the bell tower overhangs the nave.

Monument not opened to the public, excepted during the religious services.