Eglise Saint-Nicolas
Church , Historic site and monument
at Troyes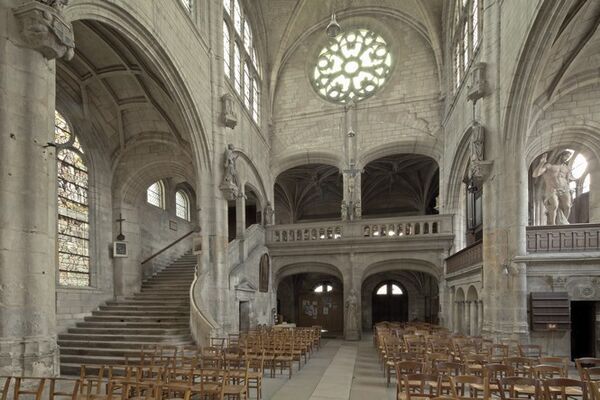 © D Le Névé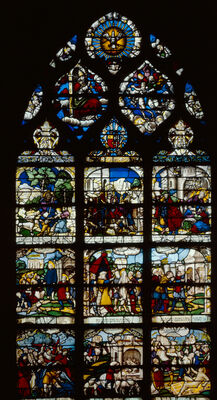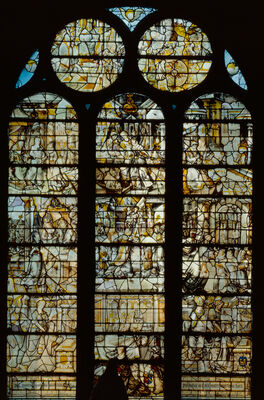 We are in the "belfry district". At the very beginning of the 13th century Count Thibaut IV had a new rampart built to protect the "cork body": the old Gallo-Roman Via Agrippa crossed the wall and the ditches through the gate of Sainte-Savine, next to the watchtower of the village, called the belfry.
Not far away, at the end of the "Wheat Market" (now Jean Jaurès Square) and near the ramparts, there was a 12th century chapel dedicated to Saint Nicolas, Bishop of Myre (Turkey) in the 4th century. already very popular in our regions in the Middle Ages.
After the destruction of the district during the great fire of 1524, wealthy merchants commissioned the Trojan architect Jean Faulchot to build a new Saint-Nicolas church on the ruins of the chapel. The work quickly began at both ends: the choir and the facade. The latter is glued to the rampart: one then entered the church through the side door.
The two shipyards did not meet until 1590, but the whole is homogeneous.
The bottom of the church is Gothic and could date from the old chapel, its floor is more Renaissance style. The south portal features a superb Christ on a cross surrounded by statues of David and Isaiah. The current entrance was added in front of the facade in 1840, after the destruction of the ramparts and the opening of Victor Hugo Boulevard. It is in the neo-Renaissance style and supports the chapel of Calvary. Previously, the entrance was through the current gallery and the monumental staircase of the nave.
The interior decoration of the church, particularly the stained glass windows and the statuary, will be admired: in the gallery, Christ bending under the weight of the cross, an anonymous 16th century Trojan man, is a true masterpiece. In the first left bay opens the Sepulchre, a reproduction of Christ's tomb brought back from Jerusalem by a Crusader.

Open only from Tuesday to Saturday between 4pm and 6pm (confessions).

Environment

Spoken languages
© D Le Névé
Leave a review about Eglise Saint-Nicolas :
Bad

Average

Good

Very good

Excellent
Pardon the review in English. In preparation for my return visit to Troyes in 2018, I am working on improving my French. I spent the Summer in Troyes a few years ago. This is my favorite church. I made many visits here. The sculptures are wonderful. The chapels, representing events of the Passion of Christ, create a sense of pilgrimage to Jerusalem.

Dommage qu'elle soit si souvent fermée !